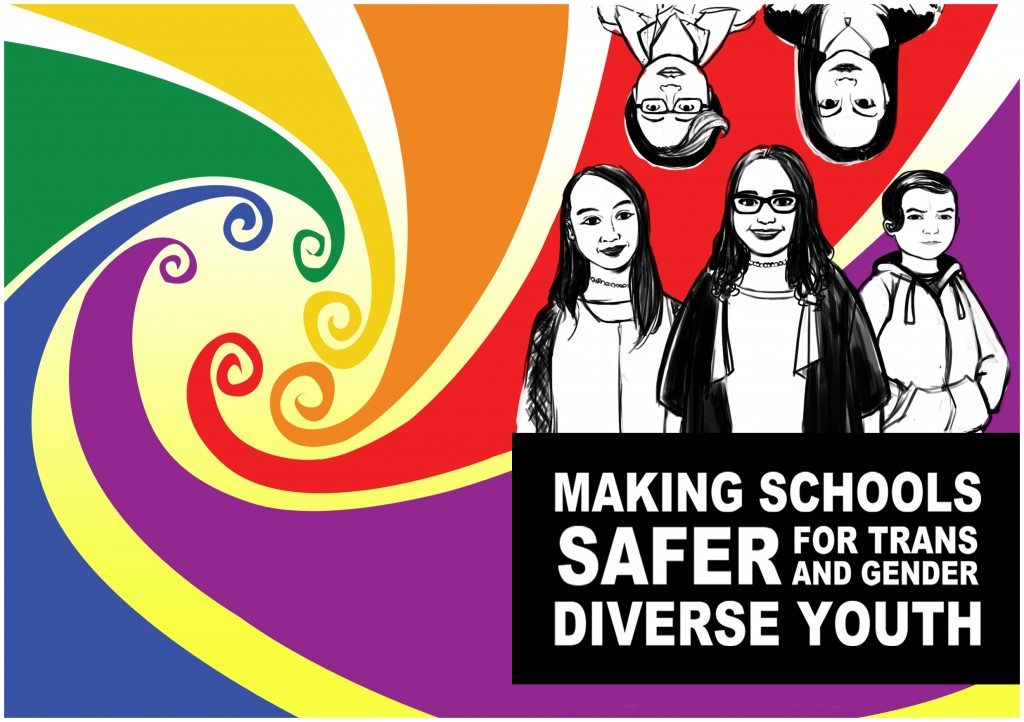 Expression, InsideOUT's art competition for teens, is over and the winners are out. All three categories – art, film and writing – yielded some excellent entries. The point of the competition was to encourage the production of LGBT+ content. As Tabby Besley, National Coordinator for InsideOUT, says, "we were aware that in some schools young people are discouraged to create artwork with rainbow themes and that often when they do, it isn't understood or recognised appropriately".
The art category was won by Clay Morrigan, for their comic entitled 'Transition is Freedom'; second place went to Winter Kneale for 'Ignorance'and Elliot McKenzie took third for their comic 'Don't Look Now'.
The film category's top three places were varied: first place went to a film named REBORN by Anthea Visage about a trans youth and the oppression of their family. Visage says, "REBORN was created for the queer youth who feel that they don't have a voice. Ultimately it showcases the importance of unity, and the idea that we should support, accept and love one another no matter what".
Second place went to Jayden Hooper for Others, an art film showing heteronormativity as the norm and a different culture simultaneously. The Short Straw by Jay Whipps claimed third place, as a documentary short about Josie Chambers' campaign for gender-netural uniforms at Wellington Girls' College.
The writing category had the most interest: Jenny, by Jennifer Alderton-Moss took home the trophy for first, followed by Release Me, by Tymesha Cousins, and Miriam Roberts-Thomson filled out the prizes for Coffee Bliss.
Each first-place winner received $500, and the runners-up got prizes from sponsors Unity Books, The French Art Shop, Lighthouse Cinemas and Event Cinemas.
The competition will run again next year.