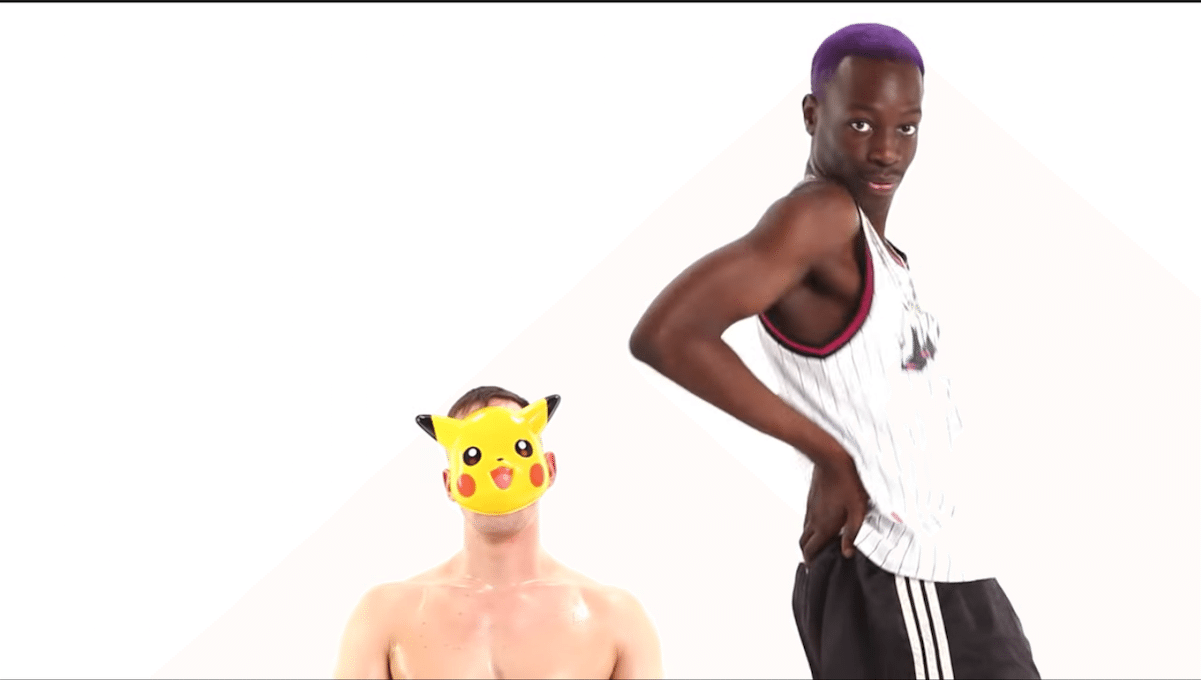 Queer rappers seem like something of an anomaly. In an industry where homophobia and gay slurs are so entrenched in the surrounding culture, being someone who identifies themselves on the LGBT+ spectrum can no doubt feel incredibly alienating. But for an increasing volume of pioneering and brave artists, hip-hop is becoming the means by which they express their thoughts and desires, and thwart and play with gender norms.
Queer women experience a double-bind, with a heady concoction of systemic homophobia, as well as the rampant and unrelenting misogyny that is deep-rooted in many parts of rap. Trans people experience even further bigotry. As a side note: I have not come upon many trans rappers in my experience and had little luck trying to seek some out, so if you're reading this and know of any please feel free to comment as they are sadly underrepresented in this list.
This is not an attempt to lump all of these artists into a clunky category of 'queer rap' that takes one element of their identity largely unrelated to their work and defines them by it, ignoring their vastly differing styles and forms of expression; but is rather an attempt to bring to light and support the work of more queer and trans people and people of colour on their grind in the rap industry. These are not people tokenised by their queer identities, but talented artists in their own right with astonishing ability and killer flows.
Cakes Da Killa
In my humble opinion, Cakes has to be the rapper with the most technical talent and incredible flow on this list, and may soon be mentioned in the same breath as such talented young artists as Chance, Vince Staples and Earl Sweatshirt. The New Jersey MC has been dropping mixtapes since 2011, but only released his debut album, Hedonism, in October last year. It's a whirlwind of frenzied dance floor beats, retro phone sounds, catchy hooks and speedy, literate rap, even featuring a verse from hallowed queer-icon Peaches. This track comes from said debut album, and is a head-nodding masterpiece of brag rap that you definitely shouldn't sleep on.
Kate Tempest
Kate Tempest, a queer, white woman and English literature graduate from London, seems the most out of place on this list, and she certainly does things differently from the others. Her critically-acclaimed rap career is just a continuation of her wide creative output: she is a celebrated poet, playwright and recently released her debut novel, The Bricks that Built the Houses, which is an intimately-connected companion piece to her Mercury Prize winning debut, Everybody Down. Tempest is a preternaturally gifted storyteller, noticing and eloquently expressing the things that you were aware of but never knew how to process, dealing deftly with the bubbling matter of humanity. In her music, you can feel the pulsating rhythms of the house and techno that surrounded her growing up in South London. She also comes with the cutest damn face I've ever seen.
This particular song encourages us to break out of the quotidian dullness of our lives and push towards something more meaningful; the achingly bored hero of this clip goes out in drag to get this release.
Le1f
Le1f has an extraordinarily interesting and beautiful deep tone to his voice, using it to great effect on his highly innovative debut, Riot Boi, on which he worked with prolific names such as Dev Hynes, Lunice and Sophie. He isn't afraid to get political either, repeatedly discussing the politics of racialised desire and coming out. He also has no fear around making his sexuality overt, as this lyric from 'Wut' demonstrates: "Ukrainian cutie/He really wanna cuddle/The fever's in his eyes/He wanna suckle on my muscle". It's refreshing to see the same kind of self-aggrandising attitude rappers like Young Thug and Kanye use towards women being used with equal breezy confidence towards other men. While equal opportunity sexual objectification is clearly not the solution to homophobia or misogyny, seeing a white man take the role of the sexual object, and a black queer man the aggressor, is at least a welcome change, and when it comes set to such an exquisitely dance-friendly beat it's pretty darn irresistible.
Awkwafina
A classically-trained child of Chinese and Korean immigrants, Awkwafina is downright hilarious rapper who is unafraid to confront the taboo topics of the music industry. This is highlighted in this track, which is entirely a boast about how incredible her vagina is, a parody of the absurdly common trope of rapping about the size and facilities of one's penis. Standout line: 'my vag make your girl panties cream/Your vag spread hepatitis C.' She's also a burgeoning comedy star, with a role in the upcoming all-cis-women reboot of Ocean's 11. 'Yellow Ranger', the title track from her solo album is a highly amusing exploration of her own experience of being Asian. She's an unabashed weed-smoking, woman-loving nasty woman with the boast of having Margaret Cho star in one of her videos. Needless to say, one to watch.
Come back tomorrow to check out Part Two!