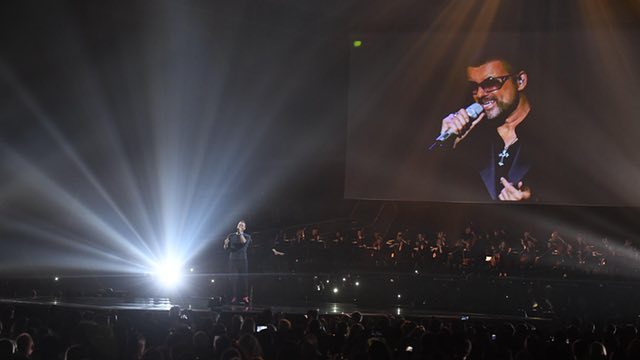 In a fitting tribute to one of the greats, the Brit Awards paid their respects. George Michael's Wham! bandmates, Andrew Ridgeley, Pepsi and Shirlie (real names Helen DeMacque and Shirlie Holliman) took to the stage to introduce Chris Martin's performance of Michael's song, 'A Different Corner'.
What is special is that Michael's bandmates have refused to do any interviews since his death on Christmas. Ridgeley says of Michael, "a supernova in a firmament of shining stars had been extinguished, and it felt like the sky had fallen in. It started out ordinarily enough: in 1975, we were two boys that happened to share a mutual sense of humour, a love of life-affirming music, the records and artists it gave birth to, and a shared sense that we understood it."
Martin's performance included footage of Michael projected behind him. Martin started singing alone, before Michaels 'took over' on a recording, and finally the two singing in a synchronised fashion.