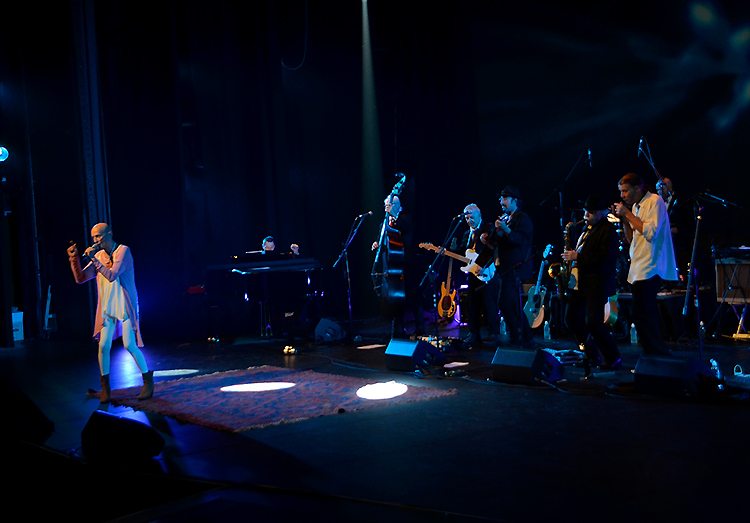 The celebration of Richard O'Brien's 75th birthday, 75 Years of Frock N Roll, raising thousands of dollars for Starship Hospital, was a glam spectacular worthy of the man who revolutionised musicals with his Rocky Horror Show, which still packs out theatres worldwide more than 40 years after it was first penned!
The audience dazzled in sequins, feathers and furs, and fell in love with O'Brien all over again as he passionately shared hilarious personal anecdotes in the intimate chat show format with host Mark Sainsbury.
Following the champagne lubricated intermission, the second half was a thrilling showcase of O'Brien's most famous works accompanied by a seven piece band. A fiercely fit and hugely entertaining Craig McLachlan reinvigorated his role as Frank N Furter singing Sweet transvestite to rapturous applause.
Following a lengthy and deserving standing ovation and the whole theatre dancing to Time Warp, the night ended with a charity auction of O'Brien's artworks and a VIP after party where the birthday boy mingled with the crowd.
We can not wait until his 80th!