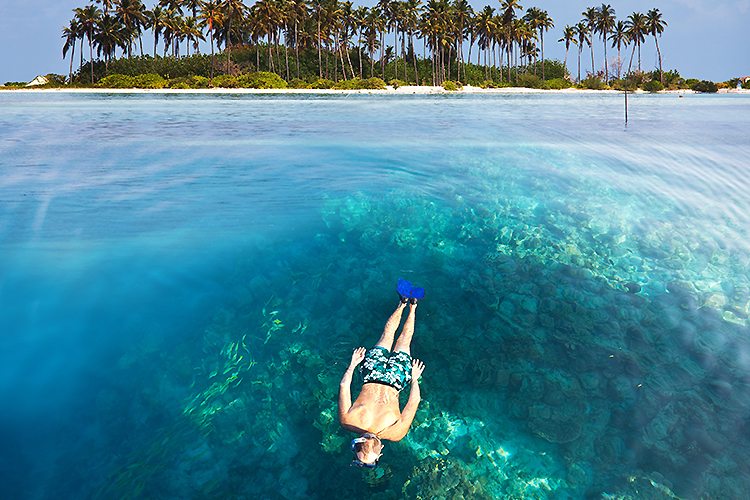 Let's face it, we aren't all living forever and nor do I think we want to, so why not grab life by the balls, pack a bag and go on that adventure you've been putting off for years!
We've been nice enough to get some of express' jet setters to give us the scoop on some of the hottest destinations in the world – LGBT+ friendly of course!
Let us take you on a intrepid journey through our beautiful world, showering you just some of what it has to offer!
So whether you plan on sipping a Pino in Greece, rubbing fluorescent paint on a hottie in Thailand, prowling the gay-mecca that is Mykonos or getting endless massages in Bali, we've got you covered!
---
Got the Travel Bug?
"If you think adventure's dangerous, try routine: it's lethal" — Paulo Coehlo. These words have found particular resonance with me this last year and travel has been one of the ways I've attempted to escape routine.
Nevertheless, travel can be over-rated. It can be tiring, frustrating and deeply uncomfortable. But for me, it does enable the possibility of more encounters in a way that are less likely in a routine life.
By encounters I mean new experiences, whether they be with art, music, or other forms of beauty, including people. There is no doubt that apps have increased the possibility of encounters with other gay people almost anywhere in the world. And while sex may be a component of those meetings, I've been shown wonderful places and experiences as a result of guys I've met online. Riding through the Asian countryside on the back of a motorbike is just one of the experiences that comes to mind when I reflect on the encounters I've enjoyed.
But equally the amazing hillside towns on Italy's Amalfi Coast or the stunning view of an exquisite Japanese garden are experiences which only leaving the comfort of home make possible. And then there's the stories of the people I meet. Only last week I met a married guy in his 60s who looked like he'd just walked out of the Australian bush who proudly declared he'd just lost his gay virginity and how deeply he regretted it'd taken him so long to experience what he'd known he'd wanted to do his whole life!
Such stories and experiences can occur anywhere, but I think they're more likely to happen when I'm traveling and open to new people and places. And then there are the benefits of being in countries where English is not the language. This means I don't have to over-hear the banal chatter of the anti-Trump folks who seem to so dominate public discourse latterly with their loud signaling of their virtue for all to hear.
Without travel could I ever have got to see the exquisite collection of Chinese celadon ceramics from the thirteenth century onwards at the Royal Palace Museum in Taipei? or been blown away by the beauty of the World Heritage town of Luang Prabang in Laos? Or have had the experience of seeing the extraordinary architecture of the Teshima Art Museum in Japan's Seto Sea? or the graves of Japanese and American soldiers side by side on Okinawa?!
I'm lucky that Asia has been the focus of my recent travels because it's relatively accessible from New Zealand. However, a recent trip that included Yosemite National park and the mid-century architecture of Palm Springs confirmed that the U.S. is still one of my favourite travel destinations.
We have limited time on this earth and people have choices as to how they use their limited time and resources. Some may wish for a boat, a new car or a holiday home. Some may be quite content to stay at home, and at some level I envy them. But nothing is ours, Goethe says, except time. For me there is still so much of the world to see and so much to learn so when I can choose how to spend my time, of course travel, adventures and new experiences is the priority for me now.
Article | Stephen Rainbow
---
GayStay New Zealand
While travellers can feel more comfortable staying somewhere LGBT+-friendly, some hosts like LGBT+-friendly guests too.
One of the joys of travelling is meeting people and sharing experiences. Locating LGBT organisations, places and events is one way to get to know and understand the world you're visiting. While the local 'scene' can be a fun attraction for tourists and business people, it's only part of the adventure for those wanting to fully explore the nature and culture of Aotearoa New Zealand. Having a friendly, helpful and reliable base of operations for the day makes a huge difference.And hosts with experience of different cultures and countries add to the richness of the experience on offer to overseas guests.
"It's more than just having a comfortable and enjoyable stay. It's about a genuine welcome and having a direct link into the local community when you arrive," says Martin Dickson, who's run a bed and breakfast operation in his Grafton home for four years. He and his partner, Damian, treat their guests like friends staying over. "I think we get as much out of having people here as they do visiting!"
"That's what attracted us to sign up with GayStay New Zealand," says Martin. "We really like being in a network of LGBT+ hosts who recommend each other and make sure someone touring the country can find a friendly welcome wherever they go."
Connecting hosts throughout New Zealand via a website was the brain-child of James Taylor from Te Puna Wai Lodge in Nelson. And Bruce Morrison of Christchurch Gaystay B&B took the idea and ran with it in May 2004. GayStay is a community enterprise run by volunteers with professional web support. The low annual fee goes towards website costs and advertising.
Listings are open to LGBT+ hosts and the accommodation ranges from budget to luxury. Some hosts, like Martin, welcome you into their homes. Others provide independent accommodation and some specialise in organised communal events. Right now, the website features B&Bs, home-stays, farm stays, vineyard retreats, men's retreats, city townhouses, guesthouses, eco-accommodation, wedding venues, motels and motor homes. And as new hosts sign up, accommodation options will diversify further.
Such is Martin's love of the GayStay website, he recently agreed to take over as Coordinator. "I want to make sure we maintain the core values," he says. "I wouldn't have set up a B&B without this website. And we want to provide the same opportunities to plenty of new hosts over the next few years."
Carolynn and Jay are currently going through the process of setting up their B&B and joining the GayStay network. "We've been thinking about this for a year now," says Carolynn. "Then we helped Martin out with guests a few times when he was out of town." This convinced the couple that hosting was not only practical, but that GayStay would reach their ideal guests. "We could advertise on something like Airbnb," says Jay, "But I'd be worried about the reaction from some people when a genderqueer person opens the door to them."
GayStay hosts can call on each other and the Coordinator for advice, as well as receiving newsletters and updates. Because hospitality is a fast-changing industry, Martin is planning a series of 'have your say' surveys for the coming year to keep the website supportive and relevant to network members. Members like Heather and Louise. They book out a historic Kauri villa in Taupo to visitors. The pair could be 'model' GayStay hosts. Heather is an experienced NZ Tour Guide who's delighted to sit down with guests and suggest a range of activities to help them explore the area. Louise is a Masseuse who can give guests a relaxing massage before they head off to the geothermic mineral pools. "Yes, I Facebooked links to all our friends and shared the heck out of it," says Louise."Hopefully we'll get bookings, and perhaps someone else will as well."
The GayStay network supports budding and experienced hosts alike and is a great way for LGBT+ travellers to enjoy their Kiwi experience. If you're interested in becoming a GayStay New Zealand host, visit www.gaystay.co.nz, www.facebook.com/GayStay, or contact Martin on (09) 550 4286.
---
Captivating Catalonia
From the rolling mountains to the beach resorts, there really is so much to do in Spain. Known as the sunny playground of the Europeans, Catalonia feels distinct from the rest of Spain.
However, taking a trip outside of these places is probably one of the best things you can do.
With Spain being such a big place, there is more than can be covered in a simple travel write up so I have decided to focus on one of my favourites, Catalonia. With Barcelona being the main city in this area of Spain, there are some pretty impressive sites. The Gaudi gardens is just a bus ride away and offers stunning views over Barcelona and of the Sagrada Cathedral. The Cathedral de Familia, also by Gaudi, is enough to make anyone stare in wonder for more hours than you can imagine. If you prefer to go shopping, Las Ramblas is the place to be! There are many side markets to duck in and out of too, allowing you to immerse yourself amongst the locals.
When it comes time to eat, the world is your oyster! It just depends on your budget. We didn't have a huge budget so opted for the street food which, for us, was pretty amazing. Paella, a big favourite, is better out of the city in my opinion, but you can still find some amazing dishes being served in popular areas.
For those of us who like to head to gay friendly areas, heading out of the city to Sitges is certainly the place to go. Beautiful beaches, sand-carving galore and the most amazing little church at the end of the beach to create those picture postcard Instagram shots! Pair that with a little hottie and it's safe to say you'll be having a great time!
Sitges is about an hour out of Barcelona when traffic is taken into account but it is definitely worth the trip. Simple apartments and some cheaper accommodation make it affordable for most budgets, and these days Airbnb seems to be everywhere.
Driving in Spain is relatively easy if you are comfortable on the right-hand side of the road, most of the main roads are larger and free-flowing. It's only when you start to get into small, older towns that the streets can get a bit tricky. Stay cool, keep breathing and you'll be fine!
Money wise, it's the Euro. Simple, metric and makes things kind of expensive to convert. Don't convert… just buy it!
Spain is the sort of country you just want to immerse yourself in, get in with the locals, stay away from the big resorts and sip sangria at any time. Enjoy!
Article | Stu Cook
---
Grecian Paradise
Mykonos is for everyone, and I mean everyone. The island is a place for people to have fun no matter what gender, sexual orientation or race you are.
So how did Mykonos get so gay-friendly?Two words, Jackie'O. In the 70s, the legendary style icon introduced Mykonos to her gay American friends. Being particularly open minded, locals welcomed the gay community and Mykonos became known more and more as accepting and appreciative, even creating beach clubs and havens to accommodate this.
One of the unique aspects of Mykonos in comparison with its neighbouring sister islands, is Mykonos has a taste, maybe even an addiction for luxury. From its elegant villas with infinity pools and award winning cuisine, to five star hotels and resorts, the clear blue sky is the limit. Mykonos creates a new standard of luxury when it comes to Greek hospitality.
Mykonos Town is equally mesmerizing while walking through its winding streets as it is from a distance.Wander through the town from one white washed house to the next and look up to marvel at the bougainvillea trees.
One of the best things about Mykonos is the shopping. Mykonos has some of the best shopping in the world with vast offerings for all. The maze-like streets of Chora are filled with trendy clothing boutiques and fabulous jewellery stores.
Now taking it to the sea-side, there are over 30 different beaches, most of which have crystal clear turquoise waters. The beaches on the southern side of Mykonos are the most well known and popular for an amazing variety of beach restaurants, bars and clubs. But what's better than a beach? A beach party! In Mykonos, you can dance from sunrise to sunset, donning a tiny speedo, showing off those ripped abs and sipping on delicious tropical cocktails while soaking up the Aegean sun.
Great food can be expected to. Hire a car and take a drive to Kiki's Tavern, located on the main island. It is a small, delightful little tavern, unspoiled by the modernities of the world. It is perched above the beach and hidden amongst the trees – a sanctuary-like feel almost instantly washes over you. Take a seat in the shady courtyard and watch the chefs grill your meat or fish on the charcoal barbeque as you sip on the local beer.
In terms of hotels, there is a vast offering of all types and costs of accommodation to suit your travel budget. Terra Maria Hotel in the heart of Chora has become my preferred choice This is the typical simply white washed minimalist hotel in the heart of it all. Other friends choose the Rochari. This hotel offers a metrosexual vibe sitting high on the ridge for you to enjoy fabulous views and sunsets – every romantics' dream.
Jackie O is the only way to go when it comes to the best of the gay night clubs. Experience wild drag shows, Super Paradise beach club, luxurious beach couches, endless massages and fabulous cocktails, all set upon the harbour with the sound of the waves crashing in the background.
For me, Mykonos has always been about friends, new experience's and most importantly, long relaxed days on the beach. Each year, the island gets better with new exciting offerings so whether you go for a few days or a few weeks – highly recommended – the island offers something for all. Slip away into a magical Greek paradise like no other.
Article | Jason Trowbridge
---
Bali Bliss
Famously known as Bali's ultimate cultural hub, Ubud is an amazing mesh of old and new with something to offer to everyone – especially if you are in need of serious relaxation.
Characterised as one of the top meditation, yoga and healing retreats in the world, two of the international healers I met there told me they were 'called' to Ubud – not even knowing what country it was in – and they came! There is little wonder that it has developed into a full-blown health and wellness Mecca.
For those who love a good massage, they start at the very affordable price of 120,000 rupiah per hour you could – and many do – have a massage every day of your trip. It is common practice to ask your hotelier or rental manager if they have a masseuse that can visit you in your accommodation and massage you beside the pool. For around NZ$13, it's worth every penny!
Along with massages, all spa services are abundant and extremely cheap. Karsa Spa (www.karsaspa.com) is located a little out of Ubud, but can be reached by the beautiful Campuhan Ridge Walk. Once there, you can lavish yourself with an entire days worth of beautician services for only NZ$100! This package includes a one-and-a-half hour massage, flower bath, pedicure, reflexology, reiki healing and a facial. The treatments are held in open-air, rock walled huts, which encase beautiful flowering gardens and water-features. The spa is bordered by a plethora of fishponds, which lead to surrounding rice paddies – really you couldn't get more indulgent than this! If you are keen for a bit of beauty closer to town, I recommend Zen Spa, which is on the path down to the Yoga Barn. They are usually fine for walk-ins where Karsa requires pre-booking at times a week or more in advance.
The go-to yoga studio in Ubud for internationals is The Yoga Barn (www.theyogabarn.com), where the timetable is more extensive (and exciting) than Les Mills. Great for all types and abilities of yoga, they also offer meditation, breathing and Qi Gong classes. The Yoga Barn owners were the pioneers that created a bridge for international tourists to experience the healing centre that is Ubud. Try a few appointments for holistic healing – Jana Johnson and Adolf Brown will not only blow your mind, but also tell you what's going on in your body. You can also go all in with full-day workshops, weeklong retreats and juice cleanses. Both the Tibetan Gong Mediation and Ecstatic Family Dance classes are out of this world!
If you need a serious toxin release, a break down of emotional barriers, to heal the wounds of love or grief… or anything else really – Ubud might just be the world capital for spiritual retreats. One of the most hardcore being Bali Silent Retreat (www.balisilentretreat.com).
With stunning garden-to-table organic cuisine from passionate chefs, to twice daily yoga and meditation practices, a spiritual maze, massage and healers by appointment and a range of accommodation types (ranging from shared bunk bed rooms – NZ$75 per night – to your own private bungalow – NZ$135 per night).
If you are in serious need of inner reflection, to retreat from technology and people, or just for complete SILENCE, this eco-community is the place for you! Note there is NO talking, phones, electronics, coffee or alcohol!
The Balinese have an innate understanding of food. Never have I been to a country where all continental cuisines as well as Asian flavours are represented with such flair. Ubud has an abundance of extremely good restaurants, many of which follow organic practices. Our favourite for dinner was a stunning Italian Restaurant called Il Gardino (www.ilgiardinobali.com). Not only is the food glorious but it is clustered around ponds brimming with lotus flowers, pots filled with fresh herbs and gurgling water fountains. They also have a seriously good international wine list, all which encourage balmy nights ripe for romance and fun.
Bali is part of Indonesia and although most Balinese are Hindu and therefore more of an excepting people, Indonesians are of a Muslim majority and homosexuality is not really accepted. There is no sodomy law, however recently LGBT+ in Indonesia have been facing greater hostility. Balinese people do not flaunt their sexuality – holding hands whatever sexual preference would be frowned upon. Ubud itself does not have many bars or nightclubs, the scene being much more serene than in the saucier areas such as Seminyak. However, I've no doubt that with the extremely eclectic and outlandish international community there is more of a 'no holds barred' and 'anything goes' type attitude to sex and sexuality than we have in NZ!
Article and Photos | Amy Jane Todd
---
Intoxicating Thailand
Ashna just returned from a month of travelling Thailand on a budget. Just him, a backpack, and five of his best friends with no plans or expectations.
Thailand blew my mind. Powered by a diet of $2 Pad Thai and fresh coconuts, I jumped off cliffs into crystal-clear water teeming with tropical fish, ate scorpions, got proper dirty (a big achievement for someone as precious me) island hopped, climbed through jungles to mountain peaks, and partied on the beach like it was my last night on earth.
I jumped deep into Thailand's LGBT+ nightlife which is just about as spicy as the Pad Thai. Thailand is truly a gay haven and has one of the most thriving drag and transgender cultures in the world.
Known on the street as "Kathoey", this term refers to what we call in English "lady boys", which in Thai culture is inclusive of not only transgender females, but also effeminate gay males. Kathoey are as normal in Thai society as a 35 degree day. In fact, they are celebrated and embraced by Thai society as one of the most colourful and beautiful aspects of the Thai culture has to offer.
There is an absolute abundance of cabaret shows and these are not to be missed! I witnessed some of the most incredible drag shows I've ever seen with the most loud, proud, and confident performers. Most of these performers are transgender women, some are drag queens and even some genderbending Kathoey boys. Mixing classic drag, pop music, traditional Thai music, and old school western drag styles, these shows are an absolute drag extravaganza eleganza and were some of the best nights out myself and my friends had while in Thailand. Gurrrrrrrl please!
Thailand's culture of queens and thriving gay nightlife is not at all exclusive to Bangkok I was pleased to discover. Spending the majority of our time on the islands off the coast of Thailand, which are the absolute definition of idyllic island paradise, we found that everything you can find in mainland Thailand you can find on the islands.
Spend the day on the beach, go for a snorkel and if you're super adventurous – and not claustrophobic -do a diving course which is internationally accredited and the cheapest in the world. Or hire a scooter for the equivalent of 8 NZD and explore the islands high mountain peaks with panoramic views. Totally Instagram-worthy.
By night, the islands come alive! Get a bucket of alcohol (yes a bucket) for the equivalent of NZ $3 and head to the beach which has become a huge nightclub complete with fire shows and pounding electronic music. Slather yourself in fluorescent paint and leave those inhibitions behind!
My top pick for a Island cabaret show is the "queen's cabaret." Located on Koh Tao, an island of only 1300 people, it seems as though half the local population are queens. The landscape and local jungle is as breathtakingly beautiful as the queens too. Packed every night of the week, it's about $8 entry fee with free drinks! And no, you are not allowed to live here…
There is no doubt that Thailand is brimming with culture, amazing food and breath-taking natural beauty. One mystery remains, where do all these queens come from? Is there something in the water? Is it the heat or the spices? It seems that no one has an answer to but sometimes it's best to enjoy things and not ask questions! -something the Thai government affirmed with their passing of the gender equality act in 2015 protecting all LGBT+ people in their tolerant Thai haven.
Article | Ashna Sholehpak
---
The Big Apple
David Libeau writes that New York is one of his top three favourite cities in the world. He says he could happily spend his life triangulating between this great city, Paris and London!
The wonderful thing about New York is that if you visit in Spring, Summer or Autumn you can comfortably walk everywhere and discover so many things that cost absolutely nothing.
Just walking through places like Central Park or 5th Avenue, there are so may beautiful streetscapes, street life and gorgeous architecture to take in. Early morning is best, without the crowds, so you can take time to stop at many of the wonderful American diner cafes for breakfast. New York is a very easy city to navigate as all the streets are in a grid pattern with the main avenues running north to south and thesmaller cross streets East to West.
There are gay communities all over New York but Chelsea and the West Village areas in particular are worth a visit. The three-day riot at the Stonewall Inn bar on Christopher Street starting on June 28 1969 is considered the 'birthday' of the modern gay rights movement. Take a stroll down Christopher Street and stop for a drink at the Stonewall.
Other 'must dos' are the Highline, a former elevated rail line converted into a walking park which starts in The Meatpacking District on the west side of lower Manhattan.A leisurely stroll acrosshistoric Brooklyn Bridge from Manhattan to New Jersey , crossing the East River is another great experience.
The site of the former World Trade Centre Twin Towers is a sobering experience, however still one that I would thoroughly recommend on your New York visit. The paid tour of the Memorial Fountains is well worthwhile to fully appreciate the catastrophic events that occurred here. As is the underground Museum which provides you with a deeper appreciation of the events of September 11, 2001. After all of this take yourself up to the Observatory in the new 104 story One World Trade Centre for commanding views of the whole of New York. You will definitely need a drink while you enjoy the spectacular views!
The whole site has been beautifully designed and the spectacular Oculus which sits above an underground Westfield Mall and major train station hub is an architectural master piece.
If you are in the mood for some bargain shopping, very nearby the Oculus is Century 21, a multi-level Store with a wide range of products, including designer brands at significantly discounted prices. I had to buy a new large suitcase to wheel out all of my shopping!
As a final point, just looking at the New York Police Officers (another free event) is a treat in itself. Can someone please come up with a more attractive design for New Zealand Police Uniforms?!!
Article | David Libeau