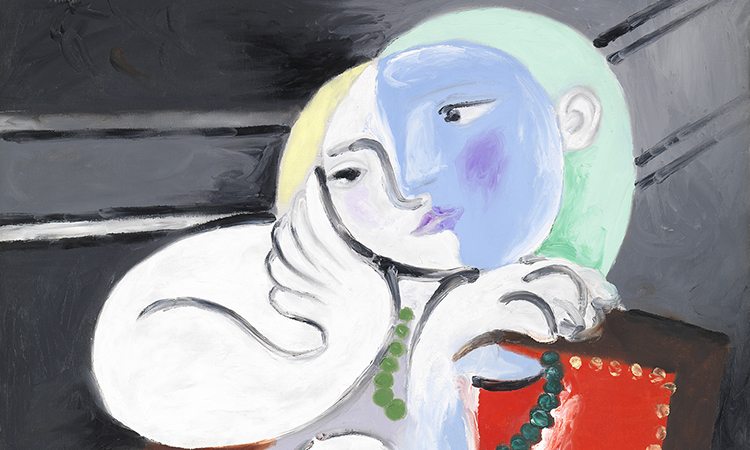 World famous artworks have travelled the globe for The Body Laid Bare: Masterpieces from Tate, showcasing at Auckland Art Gallery Toi o Tāmaki until 16 July. The exhibition on everybody's lips unpacks the human form in all its glory and complexity, sharing stories of the nude from over the last two centuries. There are over 100 artworks on show, most of which have never been seen before in New Zealand.
express contributor, Lauren Sanderson, caught up with the Principle Curator at Auckland Art Gallery, Dr Zara Stanhope, to discuss how it feels to have such a profound exhibition on her front door step.
---
What is the significance of the exhibition being in Auckland and what is it about?
It is the only time these works will be seen together as they are from collections held in separate Tate institutions – Tate Modern and Tate Britain. Some of the works, such as Picasso's Seated Nude, c1909–10, or Alberto Giacometti's Walking Woman, c1933–36, were especially quarantined to be part of this show. The exhibition includes more than 100 works dating from the mid-1700s to 2009. Mostly by European and North American artists, all dealing with the body and human form.
As the Principal Curator of Auckland Art Gallery, what does it mean to be hosting the exhibition?
To present The Body Laid Bare has been a great pleasure and excitement. It brings a vast range of works to Auckland, many by artists who are not represented in our collection: Anna Merritt, Gwen John, Karl Schmidt-Rotluff, Giorgio Di Chirico, Man Ray, Hans Bellmer, Balthus, Francis Bacon and Tracey Emin. It's been rewarding to hear people's glowing responses, which often end with "I need to come back."
Can you tell us about the curating process?
It was curated by Emma Chambers, Curator of Modern British Art at Tate, and Justin Paton, Head Curator of International Art at Art Gallery of New South Wales. They had been working on the idea of an nude exhibition and wanted to bring together works normally seen in the separate Tate institutions. It's a first in this way.
Do you have a favourite piece?
Marlene Dumas' two sensitive paintings Lead White and Ivory Black, 1997, are works I find myself being drawn to for their reflection on our paradoxical attitudes to the body.
What does it mean to you to see the human body reflected in art?
The body is a subject matter that connects us all. These works definitely make us think about our humanity, our existence as corporeal individuals and as a collective. As curator Justin Paton stated: "The nude is one of the great shape shifters and it carries every story there is to tell. It is a great lens through which to consider the way art and broader social attitudes have changed."
How do you think the perception of the human body has changed over time in the art industry?
Perceptions in art are led by the social and cultural context of the day. These change over time and are different according to location and its religious/cultural makeup. The works in this exhibition reflect the development of western society. Historically, artists first had to achieve an understanding of the physionomy of the body and show they could depict its carriage and musculature before moving onto history painting. By the late 19th and early 20th century, avant-garde artists conveyed the world in which they lived. From then on, the body has been addressed by artists in manifold ways: from being identified as a symbol of beauty, lust or love to evoking the vulnerability of life. Since the mid-20th century, the sexual and gendered body has also been engaged by artists in a form of politics. The exhibition includes a number of works by both women and men that are counterpoints to the objectification of the male gaze or heterosexual conventions.
The exhibition was called Nude in Sydney, what's the story behind the new title?
It's based on the work we do with our audiences, which include preparatory surveys aimed at understanding the relevance of an exhibition for the local community. The title was based on listening to survey responses and attitudes toward an exhibition about the body.
What piece has the most interesting story to tell?
Auguste Rodin's The Kiss, c1901-4, reveals social attitudes. The enormous marble sculpture was commissioned by American collector Edward Perry Warren, then offered to the local Lewes Town Hall when he left Sussex in 1913. The work was deemed so controversial that it was protected by a rail and eventually covered by a sheet and after two years returned to Warren. After his death, it repeatedly failed to be sold due to being "too fleshy" and was lent to Cheltenham Art Gallery and eventually the Tate Gallery. This is the first time it will be seen outside of Europe.
For tickets and more information, head on over to www.aucklandartgallery.com