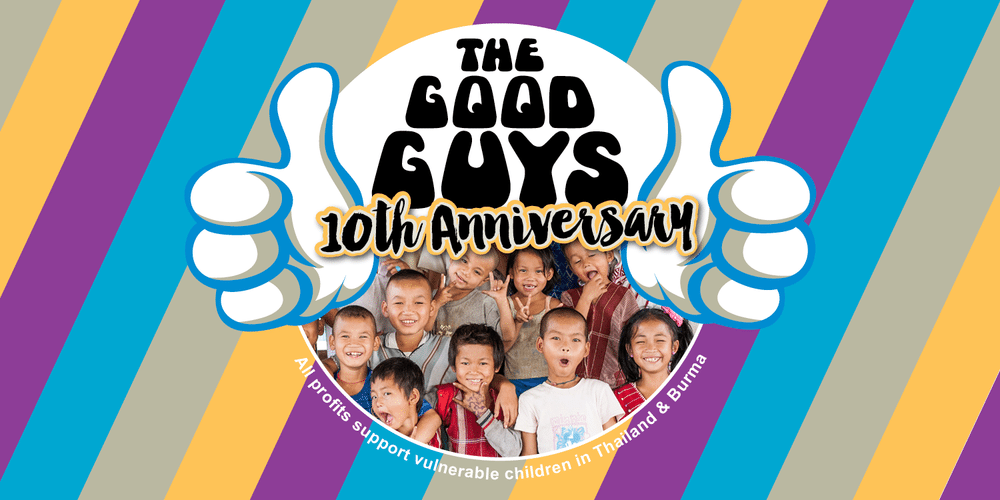 We all know laughing makes us feel good – but what if it could actually DO good at the same time? Enter, The Good Guys Comedy Extravaganza!
Each year at the NZ International Comedy Festival, some of NZ's funniest comedians donate a set for SpinningTop charity. Which means you get to laugh out loud and proceeds go to help at-risk migrant kids on the notorious Thai/Burma border.
This is a huge fundraising boost for SpinningTop who has been working on the border for the past ten years. A little goes a long way in Thailand!
Previous shows have helped build three schools in the jungles of Burma, created sustainable agriculture gardens to feed hundreds of kids in safe boarding houses, and set up an alternative education centre for kids who are vulnerable to exploitation and trafficking on the busy Thai/Burma border. Along with art, music, maths, and language, they teach life-skills, educating young kids about hygiene, drug awareness, trafficking and child rights.
But don't worry, the show itself won't be a downer! The night is run by the comedians themselves. They're there to make you laugh out loud. So you can sit back and feel good knowing that your ticket is going to help these fantastically resilient kids.
In Q Theatre's Rangitira Room you'll be treated to Dai Henwood (Family Feud, 7 Days, you know the guy!), Cori Gonzalez-Macuer (What We Do In The Shadows, 7 Days), Alice Snedden (need we say more??)
Ok, alright there's more – Jesse Griffin, Rhys Mathewson, Nick Rado, how's that? And even MORE in this two-hour hilarious gala-style event.
Amazing what your laughs can achieve. Big laughs, good-vibes – two thumbs up!
The Good Guys Comedy Extravaganza performs on 14 May in Auckland and 7 May in Wellington. Go to www.SpinningTop.org/comedyshow for more info on the show or go to qtheatre.co.nz for bookings.