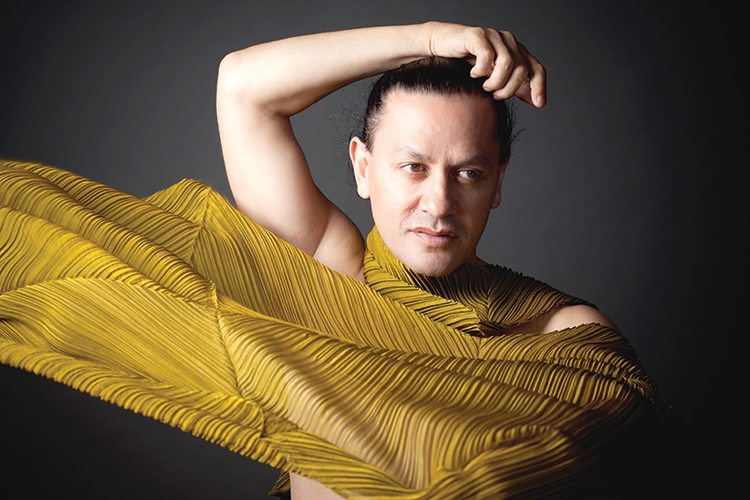 We chat with Mika – activist, entertainer, community worker and fashionista – after he confirmed that he is The Opportunities Party candidate for the Auckland Central Electorate.
---
What have you been up to since we had you on our September '16 cover?
NYC and Los Angeles film markets, a fashion week here and there. Aroha '17, New Zealand's LGBT+ festival of colour, was a huge success followed by an invite to represent at OutFest FUSION (LGBT+ People of Colour Film Festival). I've been mentoring six queer kids as they create an even more successful #TheArohaProject webseries around young people dealing with mental health and suicide issues.
I'm standing for Parliament as the Auckland Central representative for The Opportunities Party. My slogan is "Get On TOP" which says more than you can imagine! There's even a badge that I'll send you if you go like Mika X on Facebook! (we haven't got bottom badge, sorry lads!)
Why politics now and why The Opportunities Party over previous invitations?
My first protest was around the 1980's when a pub in Christchurch refused gays access and so we marched. I have stood frontline alongside others for Māori land rights and HLR. Monty Adams had me face a Destiny Church hate march on Queen Street grasping only a white flower with a mirror behind me to reflect their hate back at them. I was an AIDS activist in San Franciso, and am a vocal activist around the horrific obesity and suicide rates in NZ.
Why now? The Opportunities Party lets me speak for those who can't, and in my own way. I don't have to start wearing a shirt and tie, or be polite when there are still so many things we can do to help us be the best we can.
What are some of New Zealand's issues that you are passionate about changing?
Youth. Young people are overworked and underpaid. There are too many tertiary courses that can't offer employment to help pay off their student loans. There's too many talented young people with voices that aren't being heard.
LGBT+ rights are human rights – so every NZer has equal rights. If a trans-prisoner wants to be in a female prison, then let them. If good parents are good parents, let them adopt. Love is love.
Health. It's our biggest cost, yet we spend too much on medications and unhealthy lifestyle when we should be investing in prevention. Why isn't PrEP free now?? We can end HIV in NZ and this government is too slow! The current Minister of Health's legacy will be that diabetes and suicide rates have skyrocketed under his term. I hope, post-election, he doesn't get some cushy off-shore diplomatic job. Oh wait, of course he will – maybe even a New Years Honour!
Arts: books, music, television and film sectors of New Zealand's creative industries contribute more than $3.5 billion to the local economy. That's huge. Yet, why is it always a forgotten subject when everything we hear, see, build and love has some kind of design/creative aesthetic.
We need more chill out time, more friends and whanau time, less laws telling us what we can do with our bodies. Decriminalizing and legalising marijuana just makes sense — just as women getting the vote, Homosexual Law Reform, and marriage equality did.
Do you have any motto(s) that you live by?
"We all stand on the shoulders of giants." I am who I am because of those who have gone before me; our late Māori Queen Dame Te Atairangikaahu, Carmen Rupe, Henare te Ua (Gay Kaumatua), Merata Mita (Filmmaker), Dalvanius Prime (Poi E), Ngapo Wehi (Haka), John Draper (Artist).
What do you consider to be your greatest achievement (so far!)?
Being alive in a period when a virus swept the world and gay men were dying, but few governments made any efforts to help them.