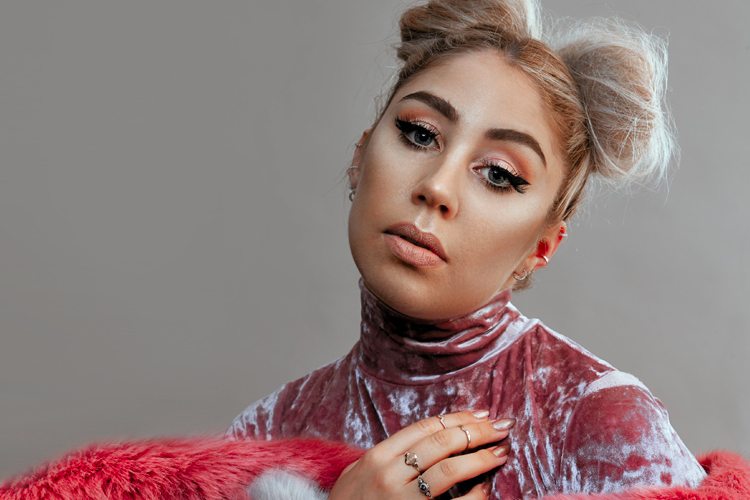 Christchurch singer-songwriter Theia, (real name Em-Haley Walker), made her debut in 2015 and has been on the fast track to success ever since. She stopped in to our express office for a catch up!
---
How does it feel to be such a young artist but doing so well in the music industry?
It's amazing. I couldn't really ask for more. It's something that I've really wanted to do since I was young so it's been really amazing to pursue it and then see my songs and the reaction people have to them.
This will be your first headline tour; how does that make you feel?
It's amazing. Being at a place where things have developed so much that I'm able to take my music and do my own headline tour is crazy. I have invited a group of supreme female DJ's and rappers along too so to have them on the road with me is very exciting and I'm all about that girl power! This kind of performance gives me the opportunity to show who I am and present myself how I want so it's so cool. Also, it's my first time performing in some of these places so that's really cool for me too.
Who's your biggest inspiration in the music world?
Amy. Definitely Amy. I adore her so much. I've loved her since like I was a pre-teen and Valerie was the first song that I ever performed live. It was also the first cover that I did so it was kind of like an ode to her.
What kind of support have you noticed form the gay community specifically?
A lot actually! Sometimes I think its based off the fashion aspect, but it's also the messages in the songs – how strong and powerful and empowering they are. I try to be those things and convey that in my music whether in songs like Champagne Supernova which is about overcoming your demons. It came from a place of real darkness and is about being tortured within yourself, but then I try to make that empowering and to make it positive and shed some light on it so I think because of that, it's something they can really connect with.
How would you describe the vibe of your EP?
I suppose when I think of it as a whole, it is kind of a record of my journey and my life so far so there's heartbreak, and love, and angst, and nostalgia. There's a sense of living for the now and figuring out who you are and I suppose that's really the message of the EP. If I was to pick one or two words to describe it, I'd say overcoming and being comfortable with yourself.
If you could give the LGBT+ community any advice, what would it be?
First, keep doing what you're doing. You totally deserve to have everything you want so don't be scared of following your dreams. Don't feel you have to mould yourself into something you're not. Somewhere out in the world, there will always be someone who needs to know if you can do it, they can do it too. It's really clichéd to say but be your self, Know who you are and be okay with that. And I love you and thank you for your support.