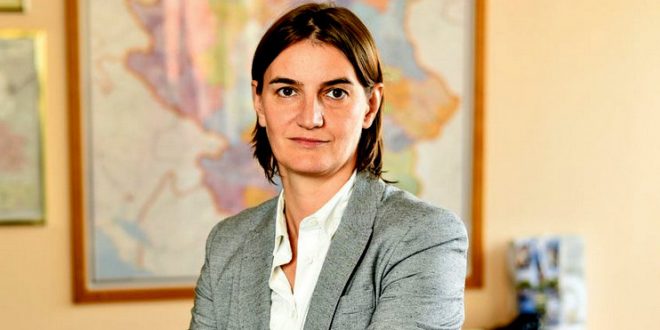 Serbia's new Prime Minister Ana Brnabić says as an openly queer woman, she feels like she has "huge support" from her people.
Speaking to CNN, Brnabić says she has never had a problem in Serbia because of her sexuality.
"I would like to think that Serbia is not that conservative or homophobic, or xenophobic for that matter."
"There's certainly room to improve and change and there's certainly still people who think, 'this is not okay, that this is not part of our tradition and part of our accepted values', but I do think that they are a minority. A loud minority, granted, but a minority," she says.
"I do feel I have huge support from the people in Serbia."
Not everyone is happy to have her in the position, including Dragan Markovic Palma, the leader of Unified Serbia, a smaller party in the coalition, who the BBC reports believed the new prime minister "should be a family man who knows what children are."
He said Brnabić was "not my prime minister". Brnabić is also the first female president of the nation.
In 2010, far-right protesters attacked Belgrade's pride parade, forcing it to be banned due to public safety for the next three years. It is reported that some people who have taken part in the parade since it began again in 2014 – under massive security – have lost their jobs.
There are now currently three openly queer leaders around the world, including Leo Varadkar of Ireland and Xavier Bettel of Luxembourg.