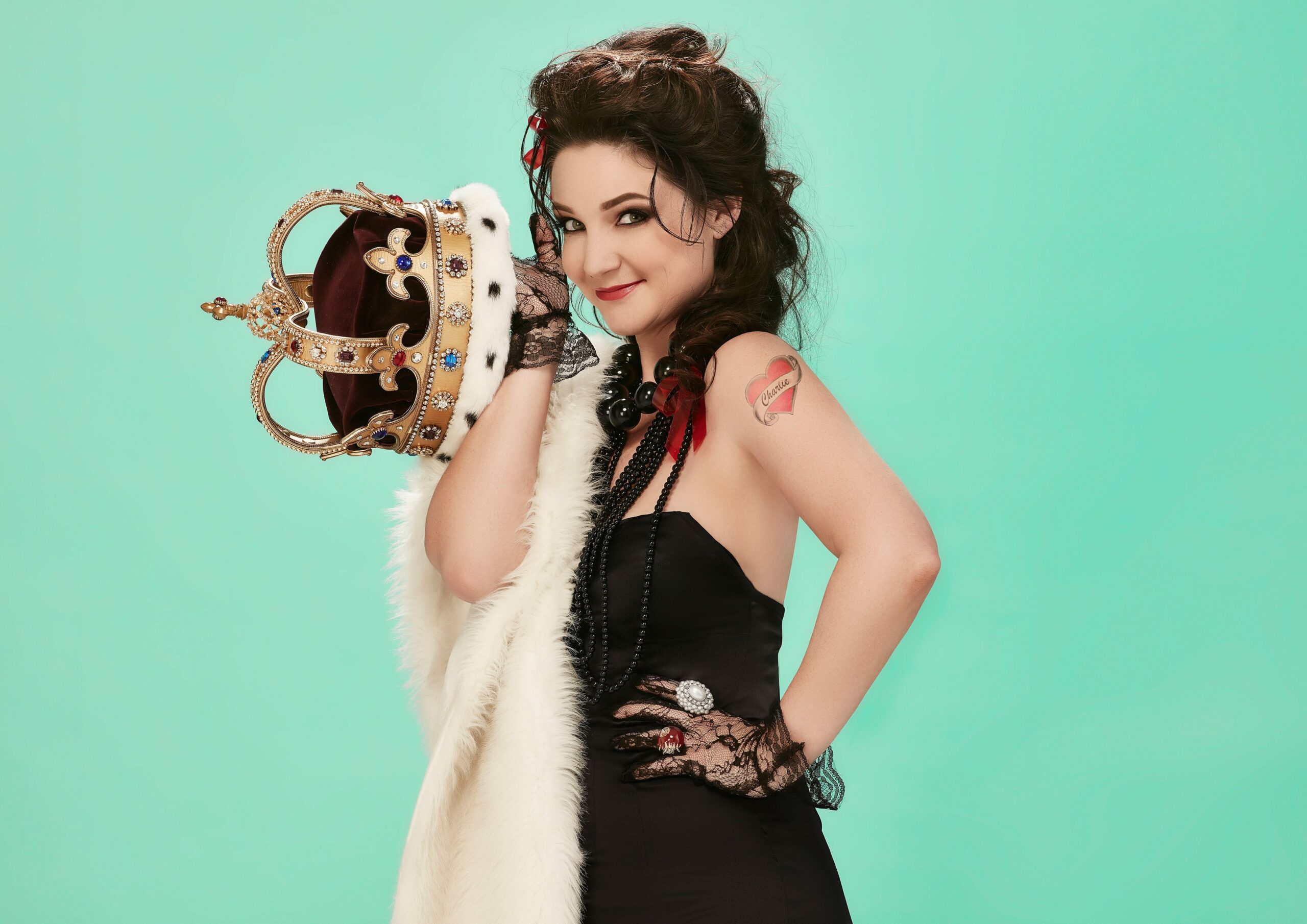 We chat with Vida Gibson and Samuel Austin, two of the brightest lights debuting in the Auckland Theatre Company's showing of Nell Gwyn, a comedic stage within a stage.
---
Unassuming is a term not usually bracketed with the lights, bluster and dazzle of the theatre stage where song, dance, witticisms and exaggeration create magic. And it isn't a term used for Vida Gibson and Samuel Austin either, the two breakout stars on the Auckland Theatre Company (ATC) circuit, who will be making their ATC debuts with award winning comedy Nell Gwyn.
Vida is the daughter of lauded musical director and composer John Gibson, a permanent fixture on New Zealand's theatrical sound stage. "My father raised me on African American soul music, tunes that hold the energy of love, worship and respect," says Vida, her tousled dark hair joyful, her face lighting up at recalling some of her father's strongest traits. This cultivation nudged her towards the stage where for her first dance concert, she performed a number from Disney's Aristocats, "At the end, everyone got off the stage but I stayed lying in the centre of the stage eyeing the audience with my best cat expression, for a very, very long time until my best mate's mum told me to get off the stage!" Leaving the stage she never did, going on to star in multiple roles for the theatre and TV.
Running from August 15 to 30, Nell Gwyn is possibly one of Gibson's biggest projects to date, a big stage production set to thrill Aucklander's with some romp and show. "It feels great to be part of a show non-stop. I'm constantly learning and working on myself as an artist. My character has a lot of heart within a largely comical show. This is an incredibly exciting challenge for me as a performer." says Gibson.
And the ATC isn't the last stop for this prodigal daughter who goes on to Christchurch for Yomtov Gut Yomtov. "It's a new show a few of us from Shabbat Shalom (another production she acted in) are devising. I'm also working on developing myself as a musician; I'm now planning to write and produce my own tunes."
Samuel on the other hand has been a regular on the stage for eons, "acting in all the school plays and playing in bands throughout high school as a drummer. I made the choice in my final year to drop Physics and Electronics, and go for a degree in acting; it created career freedom and my home now is with fellow actors and musicians." His most recent stint has been the immensely successful run of Jekyll and Hyde working with A Slightly Isolated Dog, a frenetic journey of energy, experimentation and fun. "The improvisational nature of the work lends itself to a pretty anarchic process; the story is told between the five of us on stage so there's no hiding! We are all accountable for building a genuine relationship with the audience inside a very scary but also very sexy retelling of Dr Jekyll and Mr Hyde," smirks the boy wonder.
Nell Gwyn takes him away from the comfort of smaller indie sets and places him onto a full throttle stage where the who's who of theatre will be watching, "It's so daunting but this nervous excitement is a real rush! I'm hoping I can bring Ned Spiggett to life and fill that big theatre space. I'm also really looking forward to working with a group of actors who have a lot of experience."
Speaking of experience, Samuel holds a few trump cards that see him excel outside the theatre too, "I make films under the Don't Shoot Films banner and we just had a showing of a short super 8mm film we made – called New – in London. It's an imagery focused film that explores the idea of a whole lifetime coming at you all at once." Speaking of lesser known talents, this stage star can cause a bit of a stir with some frozen veggies: "Sometimes I do like to start up a sort of kitchen percussion jam using knives and spoons to hit various objects around the kitchen. This can lead to a few frozen veggies being thrown around the room like a team sport." We can't wait to see the team sport these two play in on stage!
See Auckland Theatre Company's Nell Gwyn at the ASB Waterfront Theatre from Tuesday 15 August – Wednesday 30 August. For tickets and more info, head over to www.atc.co.nz