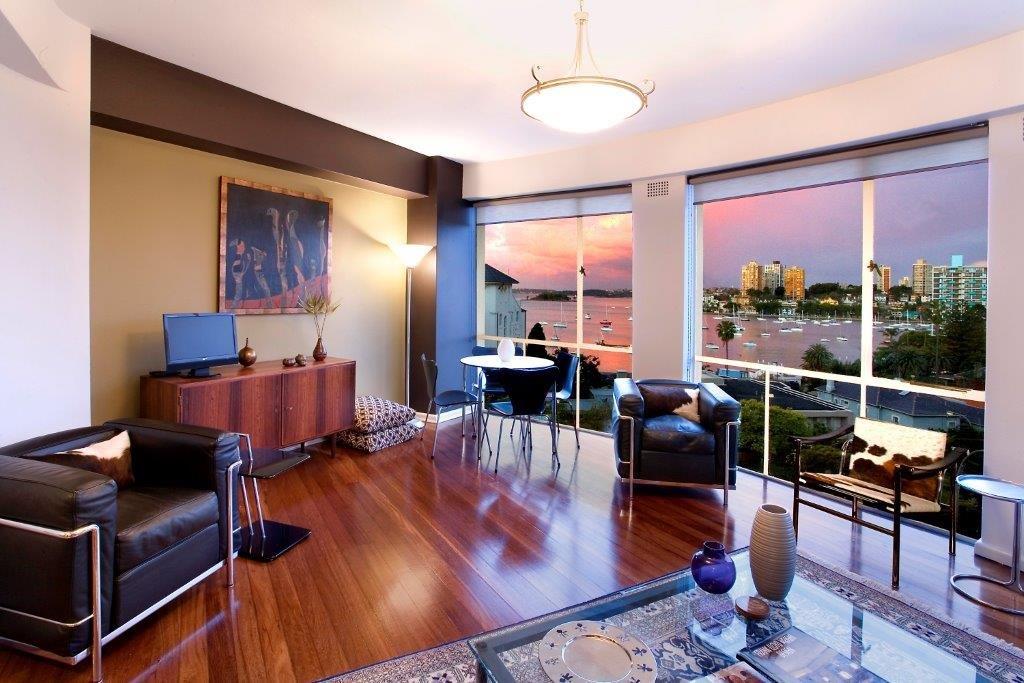 Trends in design emerge slowly and gradually, insinuating its way into fashion, technology , media, and various other design branches.
---
As slowly as they emerge, they disappear the same way. If contemplating an interior refurbishment, we need to acknowledge the hard question –'Will the design concept stand the test of time.' By its definition, trend means a short period of time and in the design context, perhaps best avoided.
Looking back on past issues of magazines, most interior fads and trends are up to date. Certainly, it is important we keep up with new design products but before embarking on renovation, I recommend doing your homework. The design section in most public libraries offer valuable publications by creditable designers to study. This is a good start; knowledge is power. If your budget can extend to an interior designer, all the better. Consult the certified list the D.I.N.Z. offers. Note that I mention interior designers not interior decorators. There is a vast difference between the two and a subject for another time. Ultimately, either option should save you financially and reward you with an enduring interior. Another mis-interpretation to remember, money is not the criteria of good taste. Interior design, like many facets in the arts, is brought about by social change, not by fads and trends promoted through self-interested groups.
Generally us kiwis are quite conservative in our approach to interiors and too often persuaded by less than qualified influences, never more so than in the field of colour. It is one of the more effective and financially reasonable approaches to changing an interior space, but also one of the more difficult commitments to accomplish. We have superb, but too few colourists, working solo in this field. Perhaps this is part of the reason we have few home interiors with a colourist approach.
Many colour trends come and go in too short a period. We all identify with colour fads; pink and grey , orange and mauve, white and cream – just three trends as examples that came and went – almost before the paint was dry on the walls. Compare us to countries like Brazil, Cuba, and Italy, and we present conservatively. Colour can be magical but the notion that because we like particular colours, we can apply them to our interiors is fraught with human error. Attaining the best results requires thoughtful process. Light- factor, spatial awareness, structural aspects and architectural periods are a few considerations. Accomplished Interior refurbishments should last two decades, the recent notion we need to re-do interiors every five years is non- sensible and wasteful.
Design movements come about through social change, not marketing trends. Our home interiors and the collected objects with which we fill them affect us profoundly, never more so perhaps than during the last century, and we are influenced more than we think by past masters. As an example, examine the post Second World War period. With the rise of a new generation reaching maturity in the 60`s, a new wave of exuberance propelled by the sheer power of individual identity was formed. Growing prosperity offered new freedoms for personal growth and for experimental ways of living. Exciting designers emerged and with it, imaginative interior design. Minimalism, abstraction, constructionism, and pop art movements emerged at the same time, influencing interior design. True, a load of "old cobblers" took hold as well, but from this creative revolution, strong designers emerged ( Phillipe Stark, Ron Arad, Vico Magistretti to name a few) who will have a lasting influence on current design.
Illustrated are two designs that convey a contemporary approach both housed in two iconic buildings. One, a classic 1930`s building in Auckland`s Britomart, the other, a mid -20th century iconic building in Elizabeth Bay, Sydney. If you access the Auckland showroom of the gifted fashion designer, Edward Von Daldeszen, you will be greeted by a design conversion executed to perfection by Nat Cheshire architect/designer. Powerful restraint aptly describes this design. The award winning conversion was commissioned by Von Dadelszen to promote his exclusive fashion creations and you will be beguiled observing his imaginative design approach. Nat Cheshire has created a commercial space to encourage aspirations for both fashion and design enthusiasts.
The second example is an apartment refurbishment in a boutique iconic block designed by the renowned architect, Hugo Stossell in 1951.This building in Sydney was one of the first residential spaces to have floor to ceiling glass windows. In this design concept, the application of colours and installations reflect the period of the building. Adding modern classic furniture to compliment the architecture was appropriate, while the objective was to keep the balance between classic design and a contemporary aesthetic. Light played an important part in colour choice. While the interior pallete is mostly natural and muted, the sheer scale of the windows allows a lot of blue light from the sea and sky to filter through. Both designers upheld the integrity of the spaces they were altering and implemented a gentle nod to the past, though the concepts are forged in the present.