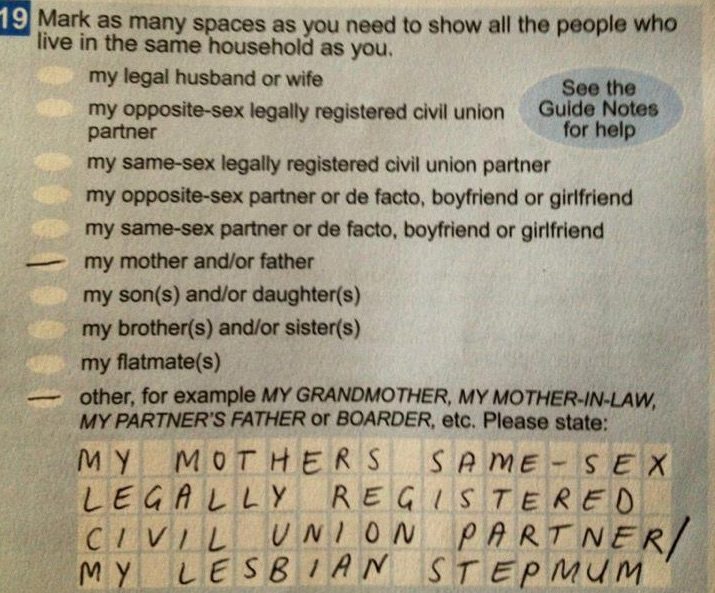 Statistics New Zealand has revealed that it won't be adding questions regarding sexuality or gender identity to the 2018 census, something Green MP Jan Logie says compromises the integrity of the data.
---
Data from the census can be used to help determine how much government funding is spent on different areas of the community, and which services are needed and where.
"Many people in our communities have been asking for this data for years now," says Logie.
"Unfortunately we now have less data than we did even a few years ago. While I understand that there are some who do not want the information collected for fear of how it could be used, I think many people, like me, will be gutted that it will now be another 6-7 years before we have the chance of getting population wide data."
The Department say it is difficult for them to guarantee the quality of the information for these questions and Logie is lodging an Official Information Act request to learn more about what happened.
"I understand that there may have been challenges but I am disappointed that they weren't able to be resolved."
She says, "The integrity of the data is compromised if it reflects a false reality.
"Suggesting we all fit in the binary is inaccurate. It also undermines our case for funding and programme development and means we don't have data to use ourselves to better understand our diverse communities. I know data isn't everything but it is a very important tool in research and policy making."
While the information collected can help to prove the need for services such as healthcare, it does not account for those who, for a number of reasons, feel they cannot share their sexuality or gender identity.
In 2013, for example, the UK census revealed that only 1.5% of the population identifies as gay, lesbian or bisexual, while the Treasury estimated it was closer to 6%
In Australia, the census shows the number of people comfortable with sharing their sexuality is increasing, with an 81% increase in the number of those identifying other than heterosexual from 2006 to 2016.
This is the first time since 2001 that new topics have been added to the New Zealand census.