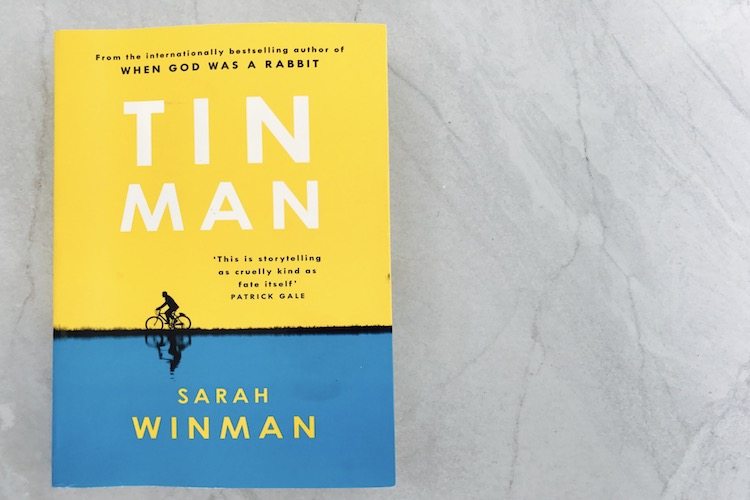 An emotionally charged novel that strikes the emotions from the outset, Tin Man by Sarah Winman is an exquisitely crafted tale of loss, loneliness and gay love.
---
The first half is narrated by 46 year old factory worker Ellis. He tells the story of how he lost his mother, wife and his best friend Michael. A picture of palpable loneliness is painted from the start.
Throughout the course of the novel vignettes of how Ellis lost the closest people to him are told but also the story of an intoxicating summer in the south of France with best friend Michael who became his lover over nine days spent wrapped in passion.
"Together they dreamed the impossible, wonderful dreams of what their lives could be."
Soon after, Ellis meets his wife Annie, and Michael leaves to London, leaving a deep longing for the life that could have been.
The second portion of this short novel fills in the blanks from Michael's perspective making it a story of two halves adding a playful dynamism keeping the reader engaged throughout. The story of Michael's pain and the possibility of what could have been if life circumstances had been different is told in a sombre way enabling the reader a walk in Michael's shoes.
Winman's illustration of sexual identity and the Aids epidemic is compassionate and beautifully told. While her descriptions of Michael and Ellis's love affair beautifully paints the picture of youthful desire and the deep ache of regret in the readers mind.
"I remember thinking, how cruel it was that our plans were out there somewhere. Another version of our future, out there somewhere, in perpetual orbit… I'd remember my love for a man that almost made everything possible."
Written in an understated and extremely impactful way, Tin man is a story express believes is must read for every member of our community.
Tin Man by Sarah Winman
Published by Tinder Press