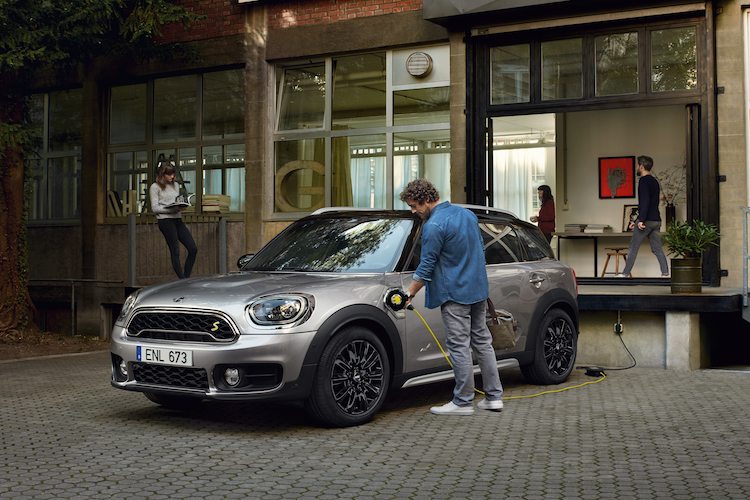 In our annual motoring feature, leading manufacturers and dealers put forward their contenders for the challenge of best in class. express reviews and gives a gay perspective on this new model. The vehicle is at, or near, the top of its class, whether that be in terms of value for money, appearance, performance or sheer desirability!
---
A British winner!
The new MINI COUNTRYMAN Hybrid has just launched in the New Zealand market and express was one of the first to give it a test drive.
Electric powered vehicles are the future and a number of manufacturers such as Jaguar and Volvo have already announced they will not be supplying petrol or diesel engines beyond 2020, only 3 years away. The BMW owned MINI brand is the latest to join the trend with the launch of the hybrid MINI COUNTRYMAN. This is a plug-in hybrid and sports both a 3 cylinder petrol engine producing 100kw as well as a separate 65kw electric power plant.
So with a total of 165kw of power on hand this model is seriously quick when you need it to be. But in everyday motoring it is beautifully quiet and smooth off the line – unlike any conventional petrol or diesel – powered vehicle. Seriously if you have not driven an electric powered car this is one of the unexpected benefits. Others include of course the much lower fuel cost – in this case approximately 2.3l per 100km. With a full charge the new MINI hybrid will go about 30km before the petrol engine seamlessly kicks in.
The MINI's dash is akin to a juke-box with its multi-coloured LED ring around the big central dial – but it has its charm nevertheless. For nerds there is every control feature you would ever need – for those more interested in driving, the system can be left to its own devises and if you are keen to maximize the benefit of the electrical power you can charge it using a normal 3 point household plug. Of special mention is the very upmarket Harman Kardon sound system on the test vehicle. It produces a stunning sound. The interior is high-grade leather and is best described as "eclectic". Strangely for an upmarket vehicle the seats were not electrically adjustable (it is an option) – but were beautifully comfortable.
The MINI COUNTRYMAN is no small vehicle – it feels comparable to say a Mazda CX5 in size. Some may call it cute, sort of British Bulldog cute, but to others it appears more "frumpy". The standard MINI is certainly a better looker but obviously lacks the carrying and luggage capacity of the COUNTRYMAN. To achieve that legendary MINI handling it rides quite stiffly but gets better on the open road where you will have a lot of fun on a challenging winding road. This model is 4WD too which gives you extra reassurance when conditions are bad.
MINI's are not low cost vehicles and the feel, finish and solidity of the MINI COUNTRYMAN lets you know it is indeed premium priced. At almost $60,000 it is $15,000 more than the "standard" non – hybrid Cooper COUNTRYMAN. As with any BMW model there are a vast array of options which can stretch the cost even further. The test vehicle was retailing at $72,000 including options.
So the hybrid MINI COUNTRYMAN must be the best in its admittedly rarefied class – it radiates that British superiority so clear to anyone looking at a Range Rover but most importantly also gives the owner the extra satisfaction that this is a vehicle that has a very low carbon footprint. A double win!
Vehicle supplied by Auckland MINI Garage