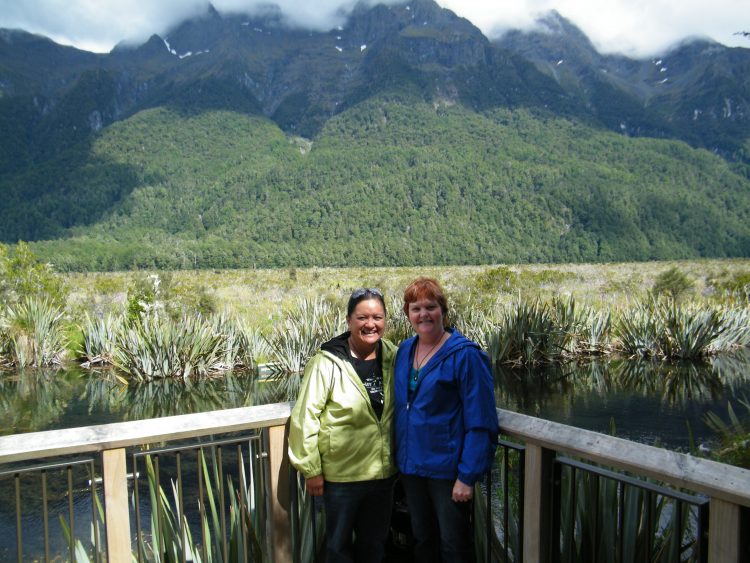 We change things up a little this month and chat with our editor's very own mum, Gaylene Hawley-Simmonds.
---
Tell express readers a little about yourself.
I am a 56 year old woman who for the first 46 years of life was heterosexual…..or so I thought!
About ten years ago I fell for another woman six years younger than me – I was single at the time after coming out of a 24 year old marriage. In 2007 we decided to make it official and we had a civil union.
How did it feel to come out later in life (and after your daughter)?
My daughter came out in her final year of high school. I wasn't shocked but I did feel sad – sad because I was worried about the prejudice she may face.
I came out to both my adult children after one week of my new relationship. I summoned them to our place and made the big announcement. I wasn't too sure what the reaction would be but I am all for being open and honest. My son was relieved… he thought I must have dragged him away from his Christmas work do to tell him something devastating! It must have been the tone in my voice.
I think my daughter didn't believe it at first. I owe a lot to her as she kind of paved the way for me.
You had your first experience of a gay bar with your daughter – how was that!?
The one and only time I ever went to a Gay Bar was such a new experience for me. It was probably a little strange to go with my daughter and her partner because realistically who goes clubbing with their mother!
I liked the idea of being accepted and more free to be with my wife but it was a little like a meat market – not unlike most clubs.
Tell us about your favourite place to holiday with your wife here in New Zealand
Our country is so beautiful that wherever we go we find something to take our breath away! We love going back to my wife's marae just out of Putaruru because it is like returning home.
I know we have lots more to discover and I have this dream of just getting in our car and stopping to stay and explore wherever we end up.
Do you have a motto you live by?
Not particularly, I just believe in being the best person I can be – honest, kind and tolerant
What's your greatest achievement (so far)?
My greatest achievement so far? . I have two – being a mum of two and being the first in my immediate family to gain a degree!