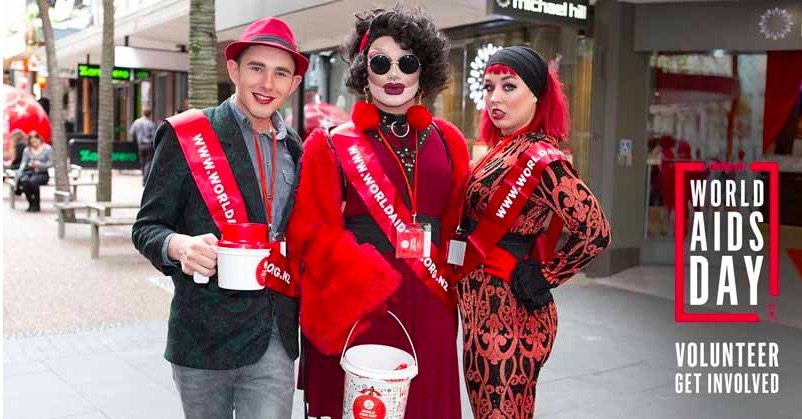 World AIDS Day is fast approaching and now is your chance to shake a bucket for a good cause and volunteer for the annual street appeal.
Whether you've got a spare hour or a whole day free, any amount of time you can spare to hit the streets on 30 November and 1 December is much appreciated.
You'll be paired up with fellow volunteers, given a fabulous sash and a location to get familiar with.
With last year marking the highest number of new HIV diagnoses since the beginning of the epidemic here, there couldn't be a more important time to get behind the cause.
Appeals will take place in Auckland, Hamilton, Wellington and Christchurch from 7 am to 7 pm.
Sign up here to become a volunteer.