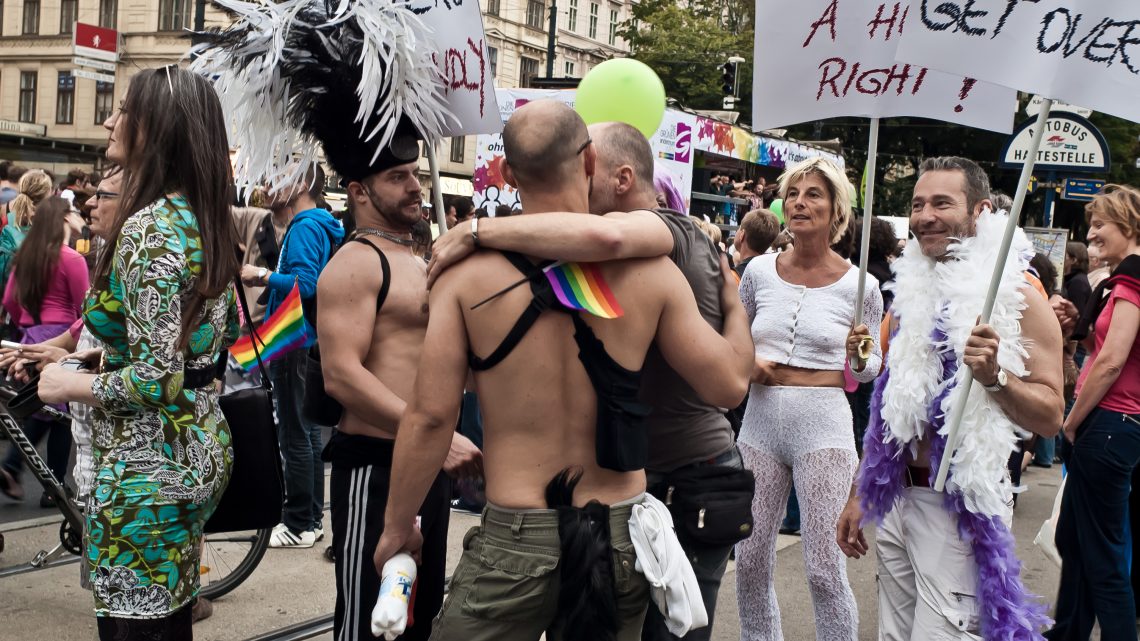 Austria's highest court has overturned a ban on marriage equality, with same-sex couples set to be able to marry starting in 2019.
The often conservative country will not immediately make marriage equality legal, unless parliament votes to change the law before December 31, 2018.
A lesbian couple, alongside four other couples, who were denied the right to marry and brought complaints before Austria's Constitutional Court will be able to tie the knot immediately, however.
"The Constitutional Court nullified with a decision on December 4, 2017, the legal regulation that until now prevented such couples from marrying," the court's statement said.
Austria has had legal civil partnerships since 2009, but recent changes to allow same-sex adoption have removed the legal distinctions between the two unions.
"The distinction between marriage and registered partnership cannot be upheld without same-sex couples being discriminated against," the statement continued.
The ruling will also open registered partnerships up to opposite-sex couples.
The lawyer for the two women at the forefront of the case pointed out that Austria is the first European country to have a court overturn a marriage equality ban.
"Austria is the first European country to recognise marriage equality for same-gender couples as a fundamental human right," Helmut Graupner said in a Facebook post.
"All the other European states with marriage equality introduced it (just) the political way.
"The Austrian Constitutional Court gave the most wonderful Christmas present one could imagine to loving couples."
Austria's October elections have seen the conservative People's Party and far-right Freedom Party rise to power.
The People's Party has said they will accept the ruling, while the Freedom Party's General Secretary criticised it, saying, "Now there is equal treatment for something that's not equal."
Both parties voted against marriage equality when it came before Parliament earlier this year.
Austria will become the 16th European nation to recognise same-sex unions.
Laurence Barber | Star Observer 2017