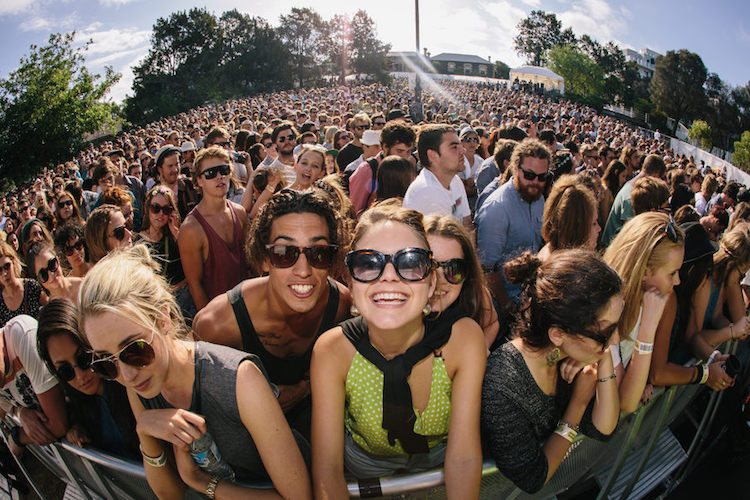 Oliver Hall runs through upcoming events and shows not already highlighted in express for this month.
---
Mariah Mania Hits NZ
Okay so Mariah has delayed her NZ concert until Sunday 7 October (tickets through Ticketmaster), but you can check out her One Sweet Day duet partners Boys II Men performing at Auckland's Civic on Sunday 28 and Christchurch Horncastle Arena in conjunction with TLC (No Scrubs, Waterfalls) on Saturday 27 January (tickets through Ticketmaster).
And if you can't get enough 90's R&B in your life, Mariah's her old girl group Allure (who she signed and sung backing vocals for in '97) will perform in Auckland supporting SWV (Right Here, Weak, You're The One) at K road's Studio on Saturday 5 February (tickets through theticketfairy.com).
Not sure what to where to all these awesome gigs? Check out Mariah's special LGBT pride merchandise (featuring photography shot by former express cover star David Lachapelle) at www.mariahpride.com.
An Elusive Artist on Show
Banksy's Kissing Coppers is one of the 21st Century perennial artistic depictions of gay pride. Sprayed on a pub wall in the UK's gay capital Brighton in 2004, the work depicts two policemen in a passionate lip lock! Like most of the graffiti god's work is was eventually removed and sold for over a million NZ dollars.
Less well known but is Queen Victoria, an indecorous work in which he depicts Queen Victoria straddling the face of another woman, and you can see this original work close up! In what is quite the coop, Auckland Live have secured our biggest city, to be only the fifth in the world to host of The Art of Banksy exhibition. Displayed at the Aotea Centre from Friday 5 January this exhibition is the first to ever display 80 of his original and most iconic pieces. Inspire your inner rebellion! Tickets through Ticketmaster.
The Biggest Thing in NZ Music
It's undeniable the impact Six60 are having on New Zealand music. Their songs will no doubt be the kiwi soundtrack to this long hot summer that that's about the forth summer in a row they have been the key hit makers for. The boys are just beginning to break internationally, touring Europe and working with the likes of Pharrell Williams. From 8-13 January, they will be touring the country, backed by 'Am I Wrong' singers Nico and Vince and break out hip hop artist Kings. The epitome of a cool Summer gig! Tickets through Ticketmaster.
Popping Up Again
For the third year Shakespeare's theatre, The Pop-up Globe has descended on Auckland, returning to Ellerslie Racecourse. On offer this Summer is a Macbeth, A Midsummer Night's Dream, Julius Caesar, The Comedy of Errors and The Merchant of Venice.
Shortland Street's Amanda Billing will take on the role of dy Macbeth, but don't let that put you off! With three storeys and 16 sides, The Globe attempts to transport you back in time to experience what Shakespeare's original audiences enjoyed. Whether standing of seated you are never further than 15 metres from the action! Tickets from popupglobe.co.nz.
City-Side Festivals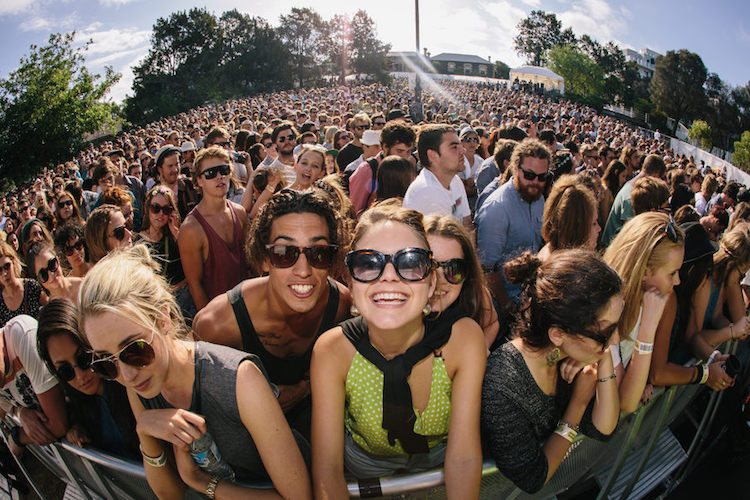 St Jerome's Laneway Festival returns on Friday 29 January with another line up of ultra-cool hipster pop artists ready to set the world on fire! The local line-up is stronger than ever this year.
Aldous Harding, Baynk, Connan Mockasin, Polyester and the Wax Chattels are all hot prospects must sees.
From overseas take time to catch Billie Eilish, Father John Misty, Julie Byrne, Wolf Alice, Tokimonsta and Sylvan Esso!
Tickets from moshtix.co.nz. If that's all a bit indie for you save your pennies for Auckland City Limits where Future and Young Thug have just been announced to join a line-up that includes the likes of Grace Jones, Beck and Justice.