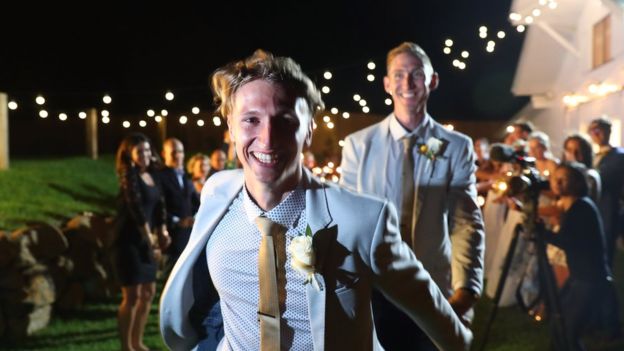 As marriage equality came into law on December 9 in Australia, a number of same-sex couples tied the knot at midnight across the country.
Australian athletes Luke Sullivan, 23, and Craig Burns, 29, were among the couples who celebrated their marriage shortly after midnight.
"Equality, where we can get married, is a huge step forward for Australia," Sullivan said.
Diana and Deanne Ribeiro also wed, just one minute after midnight in Melbourne, in the same spot they had a commitment ceremony five years ago.
While Parliament passed the Marriage Equality bill in December, there was a one-month waiting period for couples before it officially came into law. A number of couples, however, were able to marry before this date with circumstances including terminal illness and family from overseas booking their flights to Australia before the date of the new law was revealed.