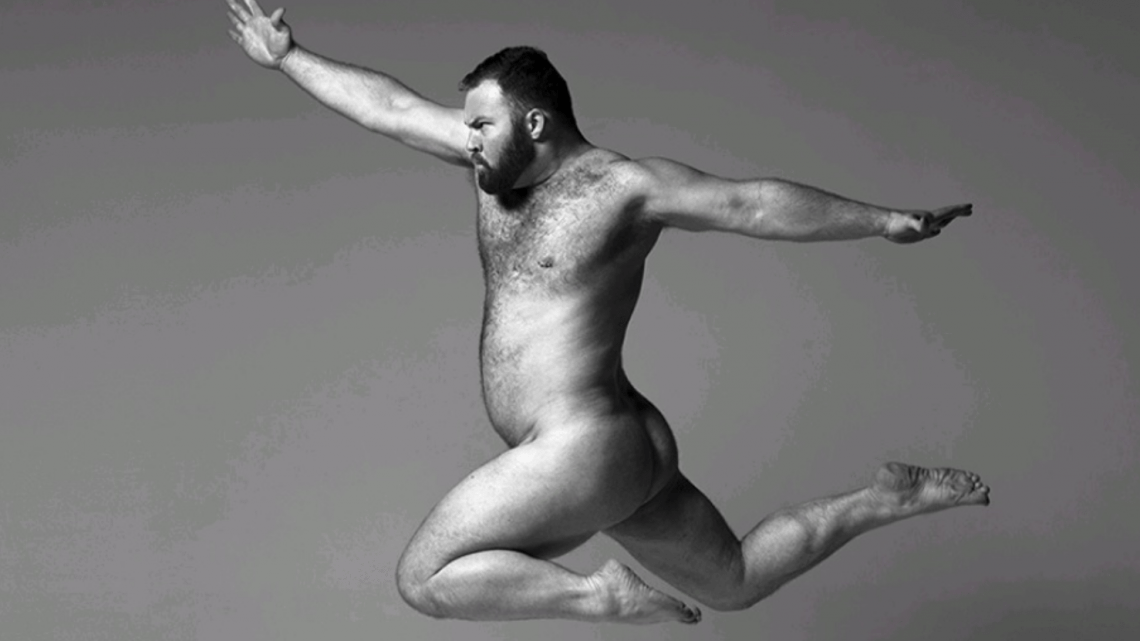 A Canadian photographer is celebrating body positivity with a new collection of nude photos.
Anthony Patrick Manieri was inspired to create the Arrested Movement project by portrait subjects who would ask for physical 'imperfections' to be hidden or edited from their photos, Gay Star News has reported.
"Over the past 25 years, I can remember countless times when the subject I was photographing would mention something about themselves that they didn't like, and would prefer if I could mask that specific physical insecurity," he said.
"It was a behaviour I practised as well in my twenties and thirties. I would immediately mention my weight when I would walk into a room and make a joke about it first, in hopes that no one else would."
Manieri, a full-time photographer specialising in portraits, said his meditation and mindfulness practice drew him to the idea of body positivity.
"Our bodies can hear us, so we need to be kind to ourselves," he said.
Arrested Movement features photos of men with a diverse range of bodies, including various sizes and shapes, with scars and tattoos, trans men, men of colour and men with disabilities.
The project has received a few negative comments from trolls but has overall been received positively, said Manieri.
"This project has nothing to do with celebrating or promoting obesity, eating disorders, or an unhealthy lifestyle," he said.
"This is an inclusive project about self-empowerment and being able to love yourself just as you are.
"The pressures to look perfect can be isolating. We as a culture are being fed images through advertising, movies, television and now the juggernaut of social media as to what the perfect body is.
"But isn't everyone perfect?"
Manieri is travelling Canada, the US and Europe to continue photographing men for the project.
More information on Arrested Movement is online.
Jess Jones | Star Observer