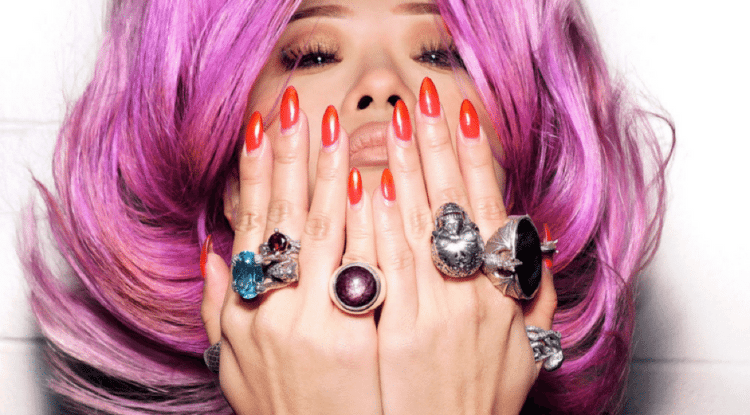 He's designed for Lady Gaga, Adam Lambert, Heather Graham, Bam Margera, Gin Wigmore and local celeb Colin Mathura-Jeffree, and it's no surprise; Nick Von K launched at New Zealand Fashion Week in 2010 and quite literally became an overnight success.
---
"I presented something that hadn't been seen before," says Von K, real name Nick Von Klarwill. "I always strive to offer originality and quality, something my customers have come to know and respect," adding, "and it's always exciting to see someone prominent sporting NVK Bling."
He says creating custom pieces is "one of the best parts of my job".
"It's a chance to make someone really happy. I enjoy the creative process, especially when it's something I've never done before, which opens up fresh ideas, which is exhilarating."
Nick Von K adds that his K Road location brings in all sorts.
"From young professional couples looking for engagement rings, edgy creative types after that personal piece, to collectors who want something really different, I see them all. There's one thing they have in common; a love of beautiful, shiny art pieces."
Friend and long-time supporter Colin Mathura-Jeffree met Von K in 2000 where they "hit it off instantly because he's like a rockstar".
"I am enthralled by the powerful aesthetic and paganism of his designs," says Mathura-Jeffree. "I proudly own many pieces and they've travelled with many, many times around the world."
He recalls one of his "worst moments" when starring on New Zealand's Next Top Model after initiating a food fight with lamingtons.
"I felt my Nick Von K ring fly off my finger and I wanted to scream 'STOP!' so we could all look for it. My NVK heirlooms are my weapons of choice."
Nick Von K adds that on Valentine's Day nothing trumps the gift of jewellery.
"I've made my partner many pieces over the years, and each is a memory of when it was gifted. Giving your partner jewellery tells them that you understand them and their sense of style, and this can be a very personal affirmation of your love for them.
"You've gone out of your way to choose something that perhaps tells a story only the two of you share, or signifies how you see them, and they can wear this memory and feeling for many years to come. After a while you build up a collection of personal moments that can be worn as a daily reminder of the secret beauty of your relationship."
Request your own custom design at Nick Von K at nickvonk.com.