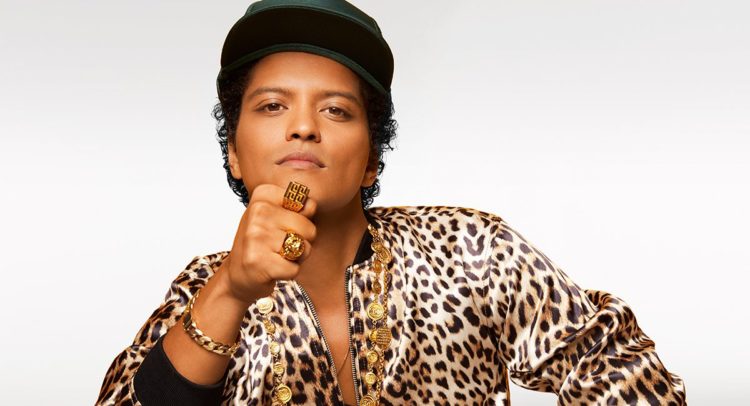 Oliver Hall runs through upcoming events and shows not already highlighted in express for this month.
---
Always Loving Whitney
Forget what you think you know about tribute acts! UK audiences recently voted Belinda Davids, star of The Greatest Love of All – The Whitney Houston Show (Bruce Mason Centre – 10 Feb) 'Better Than the Real Thing'. "It goes a lot deeper for me than just being a tribute act. I have been idolising her since I was 8 years old," Davids tells me in an exclusive interview. "She connected me to my dreams. She made me realise that this is what I am going to do for the rest of my life and if I'm going to do this, I'm going to do it like her!"
For six years Davids has been professionally performing Houston's notoriously difficult songs. Last year the BBC invited her to take part in their tribute act competition show, Better Than The Real Thing, an experience she describes as 'surreal'. She won the contest by a landslide, leading American TV producers to invite her to perform on annual variety show Showtime at the Apollo. Despite received a standing ovation from the sold-out crowd Davids tells me it was a nerve-racking experience. "I was singing on the same stage that she stood and recorded the Greatest Love of All video on. You have no idea what it meant to me to perform where my idol had."
Davids note-perfect performances have led to a strange phenomenon where audience members queue up after to get Davids to sign merchanise bearing Houston's own image. While she agrees the situation is a little odd, but assures me, "it's not right, but it's okay!"
Tickets: www.ticketmaster.co.nz
Provocative Playwrights
2018 looks set to continue Auckland's golden age of live comedy and theatre. For Pride two of my favourite playwrights return: Sam Brooks with 28 Millimetres (13 – 17 Feb), (a play Brooks tells me, "is about showcasing a kind of gay love that we don't often see depicted onstage – a supportive, genuine and understanding love, that isn't necessarily a romantic love) and Tom Sainsbury who returns his camptastic musical Gays in Space, and debuts his new 'drag show' Wigging Out (27 Feb – 3 Mar) at Auckland Fringe Festival (20 Feb – 4 March). These boys are never better than when they are tackling matters of the LGBT+ heart, so don't miss these shows.
Tickets: www.aucklandpride.org.nz and www.aucklandfringe.co.nz
Fierce Queens
If you haven't been to a FAFSWAG show yet; book your tickets before Paris burns! Xhrome Xhrysalis (The Basement Theatre – 10 Feb) curated by Asashi Fisi'iaua and featuring Rosanna Raymond will be a fusion of music, art, dance and voguing that celebrates Pasifika! Meanwhile fresh from her hugely successful stint in the UK's Celebrity Big Brother where her multiple wardrobe malfunctions treated everyone to an eyeful – Miss Courtney Act brings her Under the Covers show to Auckland Pride (Q Theatre – 15 Feb). Courtney won't be the only Rupaul's Drag Race alumni in the country! Wellington's Out in the Park After Party (James Smith Basement – 24 Feb) has scored Season 8 club kid Laila McQueen to perform.
Tickets: www.wellingtonpridefestival.org.nz and www.aucklandpride.org.nz
The Greatest Showman
Bruno Mars' ticket sales have lead him to announce a whopping four shows at Spark Arena with 24K tour (27 Feb – 3 Mar). He has promised to leave his show dripping with sweat, so get ready for energetic performances from the uptown-funker. Prefer a show woman? Than look no further than Paramore's flame haired front lady Hayley Williams who leads her band back into NZ for the first time in four years (Spark Arena – 13 Feb). Performing bang in the middle of the Pride festival, Into You will never sound as sweet!
Tickets: www.ticketmaster.co.nz
The Ice Queen Cometh
From the Director of Lars and the Real Girl and the screen writer of Stepmom, comes I, Tonya the story of Tonya Harding the figure skater involved in the campest of 90s scandals, when her boyfriend paid men to attack her Olympic rival and American Sweetheart Nancy Kerrigan.
Former Harley Quinn and Wolf of Wallstreet star Margot Robbie brings Tonya to life in a story that shows the cycle of abuse that spun through her life. Oscars look likely. I, Tonya is in cinemas now.