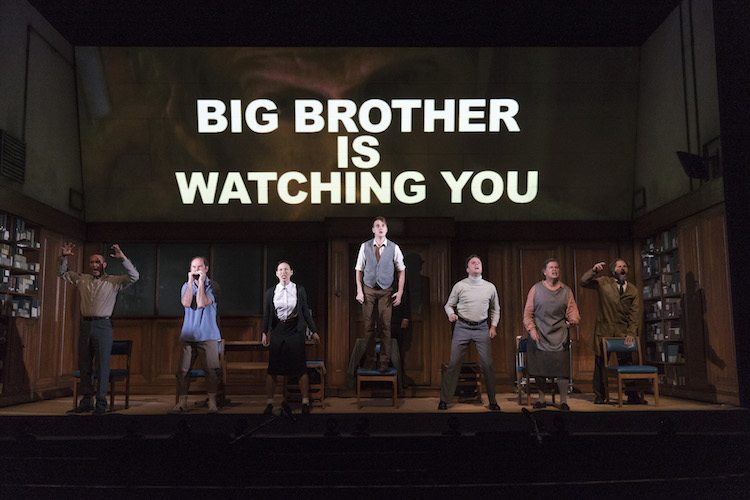 Oliver Hall runs through upcoming events and shows not already highlighted in express for this month.
---
The Grammy Guys
Ed Sheeran returns to Auckland for two dates (Mt Smart, 24 and 25 March) and Dunedin for three (Forsyth Barr, 29 March – 1 April) with his Divide world tour. It's his third time back in NZ in as many years as we just can't get enough of the soulful ginger guitarist and his catalogue of smash hits. Get shimmying to Shape of You with tickets from ticketmaster.co.nz.
Hip Hop legend and one half of Outkast; Big Boi is returning to NZ for two concerts (Auckland's Studio, Friday 16 and Wellington's Meow, Saturday 17 March). This word smith with a fierce-flow is as critically acclaimed for his solo work as he is for his guest features. With Outkast he still has the only rap album to win a Grammy for Album of the Year for Speakerboxxx/The Love Below. Tickets: Justtheticketnz.com.
Sibling Stories in Spectacular Settings
If appealing, beautiful theatre is what you seek then the Auckland Arts Festival has you covered! I can't wait to see theatre legend Robert Lapage's The Far Side of the Moon (Aotea Centre, 22 – 25 March) which tells the story of two brothers coming to terms with the death of their mother while questioning the insignificance of our lives in the vastness of the Universe. Expect futuristic sets, strobe lighting and haunting puppetry.
Ahi Karunaharan's Tea (Q Theatre, 9 – 18 March) also follows the lives of two brothers this time in Sri Lanka at a time of uprising against colonial rule. Expect a lavish set designed by visual artist Tiffany Singh and a score inspired by traditional Sri Lankan song. Tickets for both from aaf.co.nz.
We are Living in the Future
Robert Icke and Duncan Macmillan's new adaptation of George Orwell's frighteningly fortuitous 1984 (ASB Waterfront Theatre, 9 – 25 March) has been a smash hit all of the world as their critically acclaimed staging of the story about invasive voyeuristic government highlight that – Big Brother is watching you… Right now!
How has technology from filmmaking to the internet affected our sex lives and romantic relationships? Silo Theatre's Body Double (Q Theatre, 20 – 29 March) doesn't just attempt to ask that question, it promises to rewrite the rules. Tickets from aaf.co.nz.
Pasifika Portraits
After a child is found dead, his mother is blamed and demonised, but is she guilty and will true justice prevail? Hone Kouka's Bless The Child (Q Theatre, 8 – 12 March) presents the urban thriller genre through a provocative Māori lens with themes that pull at our society's heart strings.
Told around a narrative of a grandmother's relationship with a stray chicken, Auckland Theatre Company's Still Life with Chickens (Mangere Arts Centre, 8 – 14 March & ASB Waterfront Theatre, 17 – 24 March) presents a lighter tone, while still exploring an important Pacific story of loneliness and community, told with a lot of a heart.
Tickets for both shows from aaf.co.nz.
Beauty & Grandure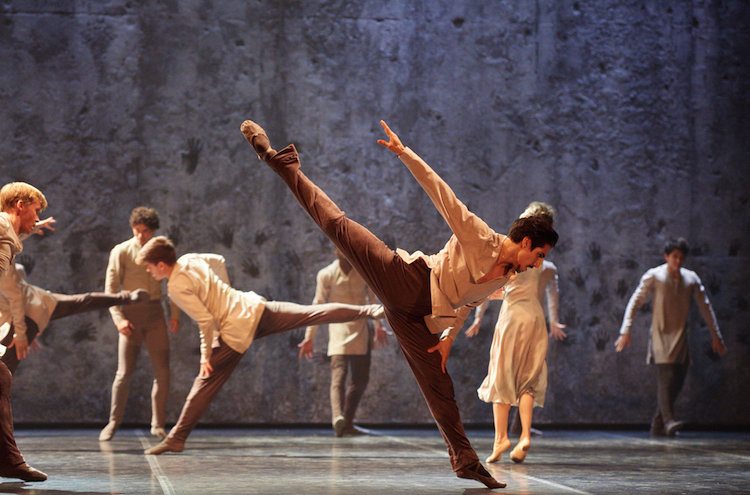 Auckland Arts Festival presents three ballets this year: OrphEus – A Dance Opera (The Civic, 9 – 11 March) and NZRB's The Piano (Aotea Centre, 8 – 10 March) which have both been covered in previous issues of express; and Akram Khan's Giselle (Aotea Centre, 1 – 4 March) presented by the English National Ballet.
The choreographer's reimagining sets the story around migrant factory workers in the 21st Century and sets it on a huge scale. Nearly 100 cast and crew members put together the productions with a set designed by Oscar winner Tom Yip and Auckland's own Philharmonic Orchestra performing the score. Tickets from aaf.co.nz.