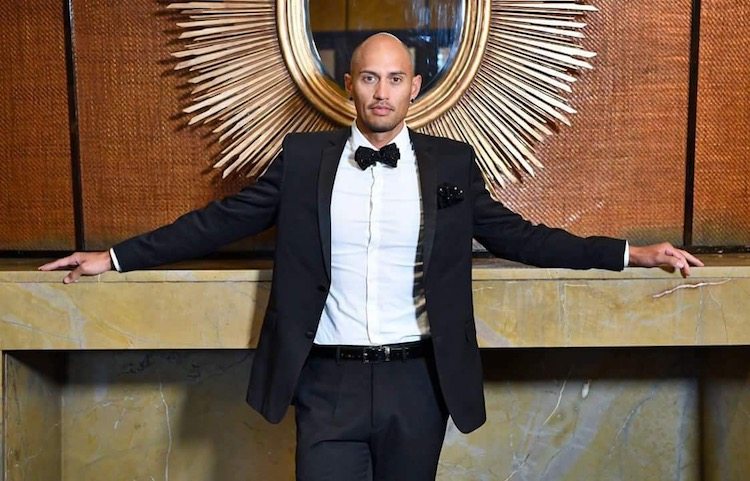 The newly crowned Mr Gay New Zealand Ricky Devine White gave us a few moments of his time to chat about the competition and his passion for advocating for the community.
---
Congratulations on becoming Mr Gay NZ, how did it feel to be announced the winner?
Well first of all I had no idea that I would win. The challenges were hard, and the judges gave nothing away with regards to how we were doing. Even up to the final moments I knew it was going to be a close competition.
During the Q & A portion of the judging I knew exactly what I wanted to say; acknowledge the facts, hero's and the reasons we have some freedoms today and then thank the community for the support. When my name was announced as the winner, my words suddenly disappeared. The most thanks is given to my husband, Arthur, and my mum.
It was a sense of achievement, a sense of belonging and was made even more special because my husband and mother were there to celebrate afterwards.
Even today I am still smiling.
What does an average day look like for you?
Most days I will start with some type of fitness, its not always a hard workout but I make a point of trying to start my day with something, even if just walking my dog, Cleo.
My first coaching client is usually at 5.30am, and thankfully my gym is over the back fence so it takes me approx 30seconds to walk to work.
During my day I can see up to 15 people for individual health and well-being coaching (by health and well being I mean fitness and life coaching combined). I love my everyday because I get to spend time with some great clients and friends.
Once I finish work, my body and brain is at its most tired so I try to re-energise with doing something that makes me feel better. It might be another workout or reading a book, or listening to music. Anything that helps me to defrag the day.
Our readers will have no doubt seen you on billboards sharing a steamy kiss with your husband in a bid to encourage people to get tested for HIV, why is it important to you that you get behind causes like this?
Health and well-being is important. Being well balanced and healthy encompasses many things from doing some form of fitness to practising mental health exercises. Like brushing your teeth is to practicing safe sex. You have to prioritise it and make it a daily habit!
I believe getting tested must be something we do regularly just as you must have WOF for a car, AND then you must test a little more regular than that depending on how often you 'use the car!!!!' *wink*
Mr Gay NZ is sponsored by Eikonmag, Ending HIV/NZAF, Ssangyong New Zealand, LDV New Zealand, StartOUT and SkyCity.