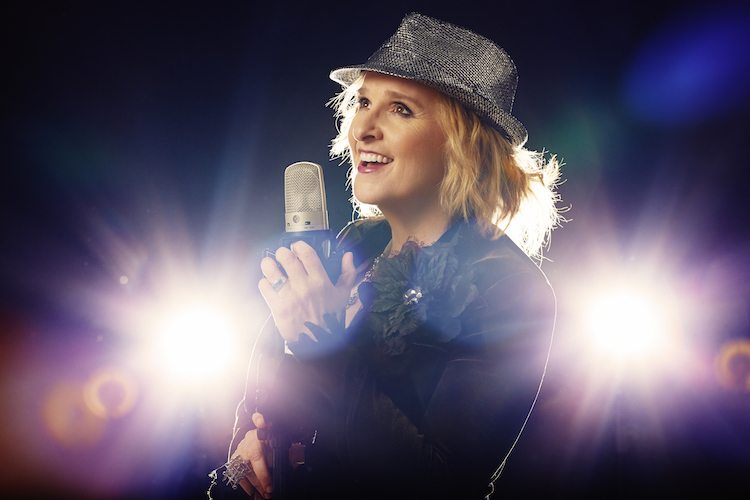 Rock 'n' Roll legend Melissa Etheridge returns to NZ this month to tour with Sheryl Crow. She talks to express' Oliver Hall about making it in LA's lesbian music scene, coming out publicly and surviving breast cancer.
---
Melissa Etheridge calls express from Florida, where she's busy packing. Not for her NZ tour with Sheryl Crow but for the Melissa Etheridge Cruise, a seven-night voyage that takes 2000 paying guests around the Caribbean with live music every night from a huge line up of female musicians including Sarah McLachlan.
The cruise's website features a welcoming message from Etheridge where she jokes about building the boat by hand and how she will be trapped with all the passengers for a week – and throughout our interview she displays that down-to-earth humour that her years of stardom have never tarnished.
Following the cruise, she is excited to be returning to NZ and talks about the tour with the frankness of a ticket buying attitude. Her pitch: both she and Crow will do full 90-minute sets, she will open Crow will close and we won't be hearing new material – this show is about, "doing our hits and having a great time with you folks – hopefully we'll get to sing together a little bit!" I'm sold!
Melissa's success in the music industry started after her manager discovered her performing in a lesbian bar in Los Angeles. She tells us after moving from Kansas City to try and make it in the music industry, the LA scene was not what she had been expecting.
"I had come to Los Angeles in 1982 and when I got there I thought it would be all Fleetwood Mac, the Eagles, Jackson Brown and Joni Mitchell but by then it had turned into spandex and big hair! There was just no place for a girl with an acoustic guitar and I was making no money."
But with her warm sense of humour and a 'social' interest in checking out LA's lesbian scene, Etheridge got work playing live at bars: Vermies in Long Beach and Que Sera in Pasadena. "Those years really helped me to grow as a musician and that's where I got my manager," she explains. "Not that he was a lesbian!" She laughs, "It's funny you know – lesbians know people! His wife coached a soccer team and some of the girls from the soccer team used to go to drink at Vermies and knew her husband was involved in the music business. So they got him to come down to the bar and hear me play."
In 1986 he helped Etheridge get signed to the prestigious Island Records. But it wasn't the first time she had approached a label. Before moving from Kansas City, she sent a demo to a small lesbian record label called Olivia records, asking if they heard potential in her. "I've still got the letter they wrote back," she tells express, "saying oh sorry we don't hear anything, but keep us informed… I saw them a few years later at a party and they were like, 'oh wow, we missed that one!'" She chuckles. And missed out they did – Etheridge has gone on to be nominated for 15 Grammys – two of which she won.
As well as her critical acclaim and longevity in the industry, two big turning points in Etheridge's personal life also became milestones in her career. The first was when she came out publicly in 1993 during the celebrations for Bill Clinton's presidential inauguration.
"I knew I was going to come out some time that year but I didn't know it was going to be then." She tells us. "I was surrounded by so many people doing such good work for gay rights. All my best friends were lawyers and making such great change, I was so inspired by them, I felt for my own personal health I needed to come out. I had been invited to the Clinton inauguration and it was there I went to the Triangle Ball which was the big gay and lesbian ball. It was a big celebration of gay, and it just felt like the right time to say, 'I'm gay'." Coming out in the early nineties was a far bigger risk to a public figure's career than it is today; a risk Etheridge's success survived. She reflects, "We've come a long way in the last twenty years."
In October 2004, Etheridge was diagnosed with Breast Cancer, a moment she confesses changed her life. "That diagnosis was a huge turning point. The treatment totally woke me up to all kinds of things… that I'm not this body, I'm a spirit inside this body and I need to take care of it… Understanding that stress will kill me, so I have to make joy and find happiness as the number one priority in my life. When I set that in motion that changed my music, so my music became much deeper than singing about my past heartbreak." Just five months after her diagnosis, Etheridge took the stage at the 2005 Grammy awards, bald from her chemotherapy, she sung with honouree Janis Joplin on Piece of My Heart. It was an iconic performance that made headlines and Etheridge says people still approach her about today.
With our interview time winding down, Etheridge tells express how much her and her wife (TV writer and producer Linda Wallem) are looking forward to having days off in New Zealand to explore. When asked if she has a message for her LGBT+ fans, her message is as thoughtful and grounded as the lady herself. "We're here to find joy and if we can love ourselves as much as we want others to love us – that would probably help!"
Melissa Etheridge and Sheryl Crow will play: Auckland's Trusts Arena, Monday 9 April, Hamilton's Claudelands Arena, Tuesday 10 April. Tickets from ticketek.co.nz.