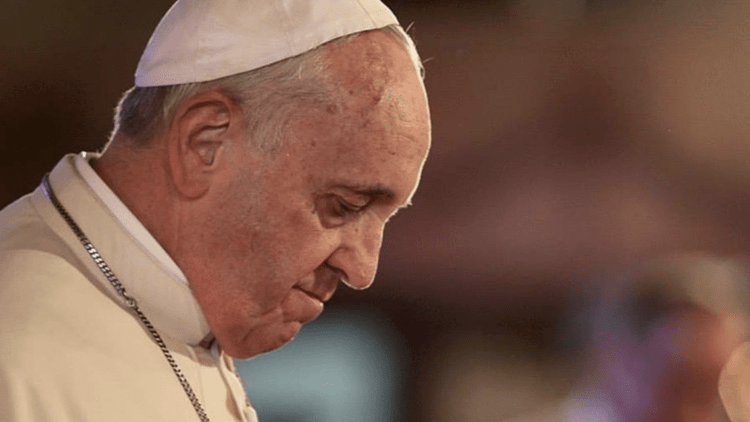 It could be the most accepting statement about homosexuality ever made by the head of the Catholic church.
---
A gay man has said Pope Francis told him that God made him gay and loves him as he is.
Juan Carlos Cruz recently spoke privately with the pope about having been abused by an official of the church in Chile when he was a child, The Guardian has reported.
Cruz said they discussed his sexuality because bishops in Chile had attempted to depict him as a pervert who was lying about the abuse.
"He told me, 'Juan Carlos, that you are gay does not matter. God made you like this and loves you like this and I don't care. The pope loves you like this. You have to be happy with who you are,'" said Cruz.
A Vatican spokesperson did not confirm whether Cruz's statement about what the pope said is accurate.
While Pope Francis has previously made other comments suggesting an accepting attitude towards homosexuality, his words to Cruz seem to go further in saying that gay people are made that way by God.
In 2013, when asked about about the existence of a 'gay lobby' within the Vatican, Francis said, "Who am I to judge?"
The pope's attitudes about trans people are not so progressive, however.
Earlier this year Francis criticised the acceptance of trans people and teaching about gender diversity in schools, calling it "terrible".
"Today in schools they are teaching this to children—to children!—that everyone can choose their gender," he said in a meeting with Catholic bishops.
"Speaking with Pope Benedict, who is well and has a clear mind, he was telling me, 'Holiness, this is the epoch of sin against God the Creator, he's intelligent! God created the world this way… and we are doing the opposite'."
Vatican journalist Christopher Lamb said the pope's recent comments about gay people represent changing attitudes within the Catholic church.
"I don't think he has changed church teaching but he's demonstrating an affirmation of gay Catholics, something that has been missing over the years in Rome," said Lamb.