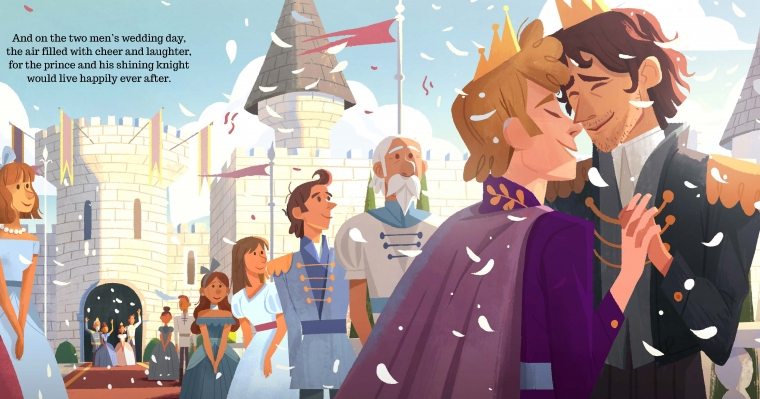 Gay & Lesbian Alliance Against Defamation (GLAAD) are teaming up with Bonnier Publishing USA, to release a series of children's books featuring LGBT+ stories.
Posting about the announcement on Instagram, GLAAD said, "We're partnering with @littlebeebooks on a series of children's books aimed at integrating and elevating positive LGBTQ representation in children's literature."
"Everyone deserves to be represented," GLAAD added on their Instagram post.
Prince & Knight, which will be the first in the series is written by Daniel Haack and illustrated by Stevie Lewis. It tells the story of a prince who teams up with a knight to fight off an evil dragon.
"Together they fought the dragon and discovered that special something the prince was looking for all along," the book synopsis reads.
In a statement, GLAAD President and CEO Sarah Kate Ellis said, "GLAAD is committed to advancing positive representation of LGBTQ lives, experiences and stories at every stage of our lives, and books are a natural progression to encourage awareness, kindness, and acceptance at an early age."
"It's so important that my two kids and others like them see their families reflected in the media. Our partnership with Bonnier Publishing USA represents an important step in our firm commitment to reach a day when all diverse families are included and accepted."