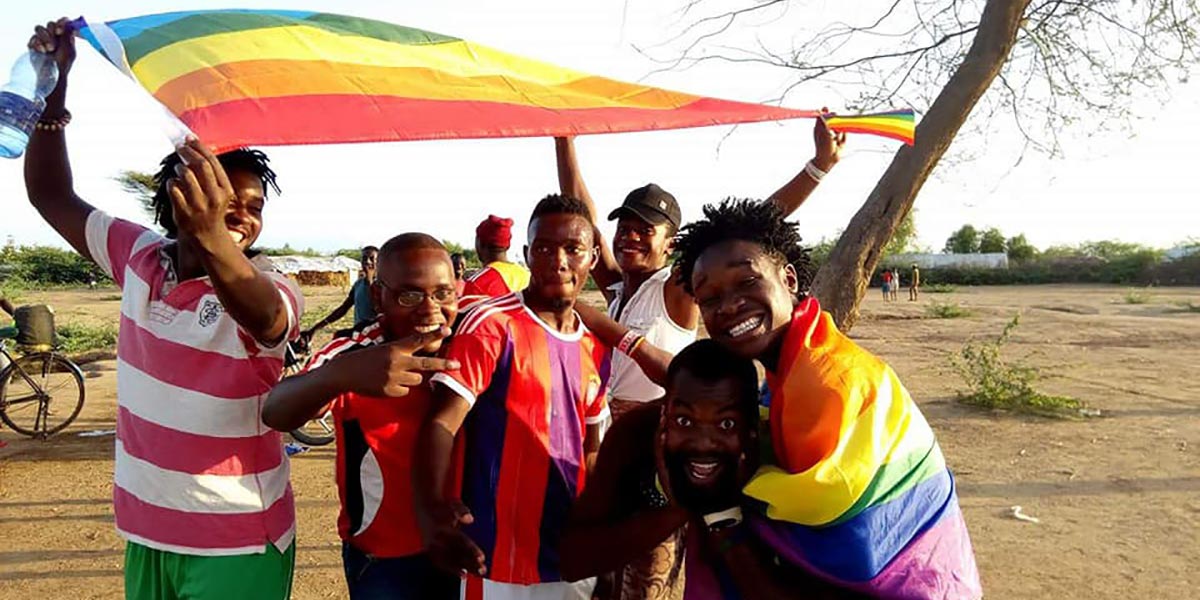 In what is being described as a world first, a Kenyan refugee camp has hosted its very own LGBTI pride parade, with over 200 attendees.
Kakuma Refugee Camp, which hosted the event is believed to be the third largest of its kind in the world, housing over 180,000 refugees. Of those, approximately 200 openly identify as being apart of the LGBTI community and have fled from persecution in Uganda.
Speaking to SABC News Online, one of the organisers of the historic event Wamalabashier Gibson, said that the event aimed to affirm the humanity of LGBTI people.
"We have come out to create awareness to tell people that we are of no harm and we are human beings," Gibson said, before an event goer added, "I am very happy. I feel like I am with my family."
The parade which was reportedly also attended by Kenyan officials and representatives from the United Nations.
Despite the positive intentions of the event, many participants complained of violence and homophobia both during and after the event, including the executive director of Refugee Flag Kakuma, Mbazira Moses, said he had received threats and faced homophobia leading up to the parade.
Speaking with Gay Star News, Moses explained how some violent refugees yelled at the participants, spat on them and tried to throw dirt on the trans models.
Moses added that while security managed to keep the violent bystanders under control, a lesbian and a trans woman were reportedly later attacked, sustaining injuries.
The pride also consisted of fashion parades and lip sync performances. "It was successfully attended by 180 of the LGBTIQ refugees and they were joined by many other refugees in the camp who didn't know about the event. They initially embraced it but later on proved to be violent," Moses says.
Despite the violence that occurred, Moses highlighted the importance of holding such events and explained that he was overall pretty happy with how the refugee camp's first pride event turned out.