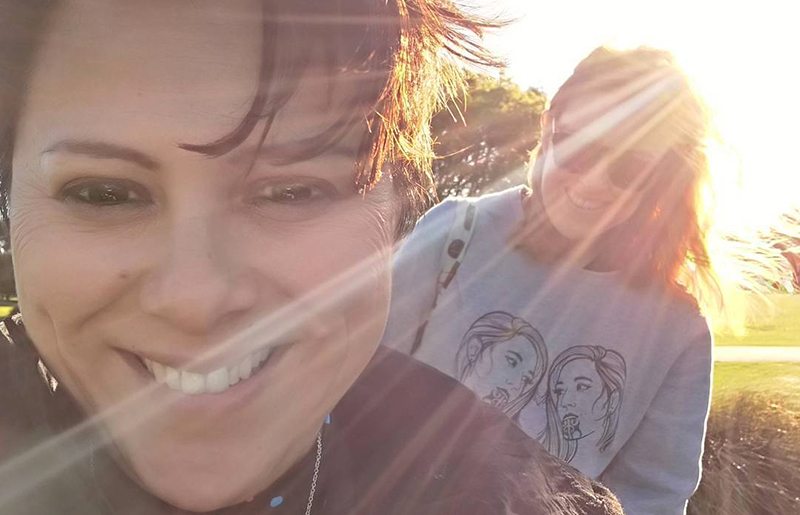 The couple took to social media to announce they are expecting a second child, with a Handmaid's Tale themed Instagram photo.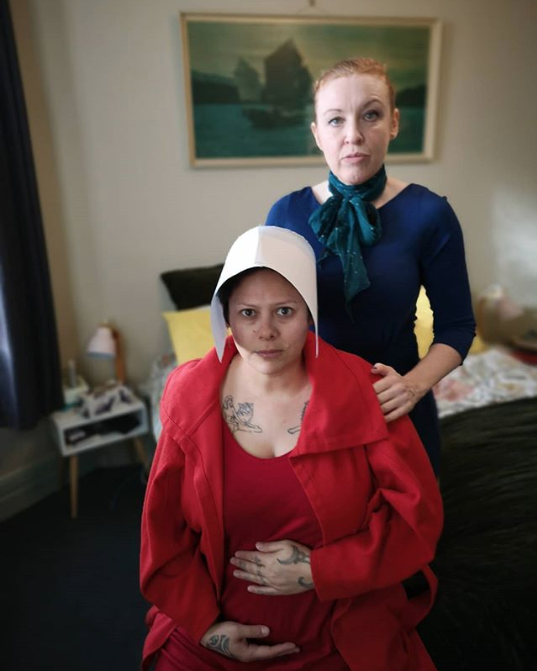 Kiwi singer and television personality Anika Moa has taken to Instagram to announce that her and her wife Natasha Utting are expecting a second child together.
"Blessed day! We are joyous to announce that we are expecting a child. Of Natasha is carrying the precious fruit," the Instagram post reads.
The baby will be Moa's fourth child.
Moa and journalist Natasha Utting married last year.
Moa met TV3 journalist and former Seven Sharp producer, Utting in 2013 through mutual friends, following the breakup of her civil union to performer Azaria Universe, whom she wed in 2010.
Due to arrive in March, the baby will join the couple's first child Soren and Anika's twins from a previous relationship, Barry and Taane.
Natasha went on to carry their son Soren, while Moa's ex wife, Azaria Universe carried their twins Barry and Taane.