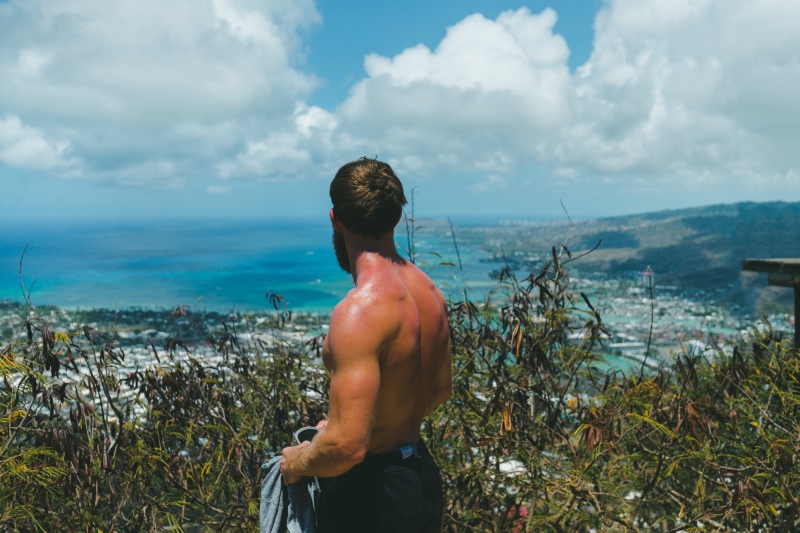 From the destination that has everything to the holiday that gives it all to you. Our Travel Feature ships you away from the cold and rain, and takes you on a surfy city break stateside!
The Beaches, the Waves…the Surfers!
Along with having some of the best riptides in the world, Honolulu is also lucky enough to be surrounded by a wide range of fantastic beaches, which in turn attract a wide range of good-looking beachgoers. Whether you hope to catch some waves or rays, or are simply there to just check out the eye candy, Honolulu's beaches are certainly something that should be on everyone's bucket list.
The Nightlife
While often seen as a relaxing holiday destination, Honolulu also caters for the party animal in all of us. With a good selection of gay and gay-friendly bars/clubs throughout, having a night on the town is highly encouraged. Our favourite was friendly neighbourhood bar Bacchus Waikiki, which offers $3 margaritas on Mondays and two-for-one cocktail specials on Wednesdays. Packed full of both locals and tourists alike, all of whom love hosting and chatting to Kiwis. The drinks are poured a little stronger than back home, so best to know your limits!
The History
Whether you're a history buff or not, Honolulu plays host to one of the world's most significant cant battle grounds: Pearl Harbour. Tours are available free of charge if you book online in advance. Making your way down to the site of the sunken battleship, Arizona, is a moving and sobering experience that is a must do for anyone looking to put life into perspective. Considered an active cemetery, and run by the US Military, visitors are urged to wear appropriate attire.
The Scenery
Nature lovers have a smorgasbord of options when it comes to trekking and sightseeing in Honolulu, most of which are just a short drive or walk away. The popular landmark and hiking spot which dominates the Honolulu skyline is Diamond Head, a volcanic cone which is just down the road from Waikiki Beach, and is a must see with breathtaking views and incredible scenery.
The Shopping
Honolulu is renowned for its shopping. Home to giant outlet stores and shopping malls, taking a day or two for retail therapy will not have you leaving disappointed. With a huge selection of high-end fashion labels all at outlet prices, taking advantage of that US pricing is a great excuse to get a whole new wardrobe. Hawaiian Airlines gives you a whopping baggage allowance of 2 bags weighing up to 32kg on flights between New Zealand and the Sates, so you can afford to go overboard!
Book your own Hawaiian Holiday by getting in touch with Hawaiian Airlines!