Squadron Leader, Stu Pearce has opened up to express magazine elaborating on why the New Zealand Defence Force (NZDF) and its uniformed personnel decided to stand with New Zealand Police and not march in the 2019 Auckland Pride Parade.
"The NZDF made the decision not to apply to march in the 2019 Auckland Pride Parade following the Hui convened by the Pride Board on Sunday 18 November. This was not an easy decision to make since 2019 is the 25th anniversary of the NZDF allowing open service of its uniformed lesbian and gay personnel!"
Speaking with express Stu Pearce says, "As a uniformed service, the uniform we wear has great significance. It is more than just the clothes we wear to work. Uniforms are symbolic of who we are as professionals. They are adorned with insignia and emblems that tell the story of our service, our rank, our trade or branch. Above all else, our uniforms speak to the selfless dedication each and every one of us makes in service to our country and the willingness to lay down our lives if called on to do so. Wearing the uniform is a privilege and a responsibility, one we accept with pride."
Pearce, says that 2013, was the first time NZDF marched in uniform in the Auckland Pride Parade and says they were initially unsure of how they would be received by the public, saying he as unsure if they would be booed or applauded.
"To our surprise, the public were delighted to see us and we were crowned 'crowd favourites.'"
"Perhaps the most powerful moment of that parade was when then Chief of the Defence Force LTGEN Rhys Jones received a letter from a member of the public saying it was a "disgrace" to have military uniforms in the 'gay parade.' LTGEN Jones wrote back personally, making it clear that not only did he authorise NZDF participation in the parade, but he was also immensely proud of all of his personnel, regardless of their sexual orientation or gender identity. We continued to wear our uniforms in the years that followed, every year proud of who we are and what we represent."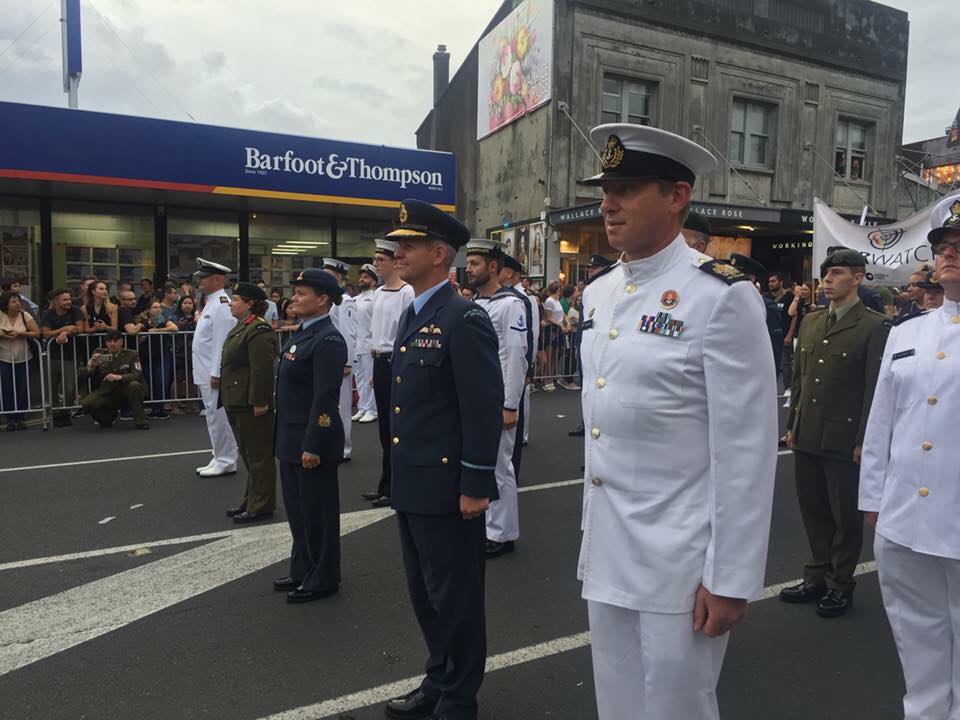 Highlighting how important marching in uniform during pride is for Pears, and how far the NZDF has come he adds, "25 years ago, however, LGBT+ servicemen and women could not publically express their orientation or identity while wearing a military uniform."
"Doing so would result in discharge, the loss of a career and livelihood. In 2019, on the anniversary of the lifting of the military's ban on open service, we could not, in good conscience, participate in a parade that forces our fellow uniformed services to set apart their personal and service identities. NZ Police, like the NZDF are on a journey. We are all working towards full inclusion and while we reflect on the challenges our people faced in the past, we look to the future."
When questioned on whom in the Defence force had made the decision to not march in the 2019 Auckland Pride Parade the Squadron Leader confirmed that OverWatch (the NZDF's LGBTI support network) was consulted for their feelings on whether the NZDF should participate in the Parade if NZ Police were prevented from marching in uniform.
"The unanimous verdict was that we should not be part of an event that discriminates against a fellow uniformed Service. Our Chief People Officer and our senior leadership team were briefed and the decision made that NZDF would look to support other Pride events around NZ."
Pearce says that while the decision to withdraw was unanimous there was a sense of disappointment as the Auckland Pride Parade is the highlight of their Pride Calendar, however, they all agreed that not participating in the parade is the right thing to do.
despite not participating in Auckland Pride Parade, the NZDF say they will continue to celebrate pride at events around NZ.
"We will be at the Big Gay Out and at the Wellington International Pride Parade. We are also hosting other events in partnership with the NZ Returned Services Association and Veterans' Affairs to acknowledge those who served prior to the ban on open service being lifted. Details of these will be promulgated in due course," Stu says.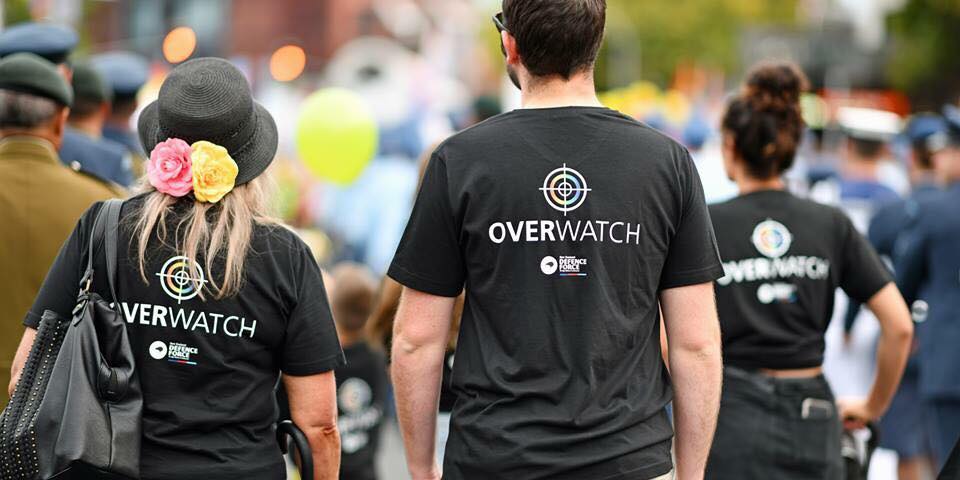 While speaking with express, Stu added that if the Uniformed Police ban was reversed, he would not rule out participating in the 2019 Auckland Pride parade, however, explained that participation in the parade takes considerable planning so they would need to consider how much time was available should the decision be overturned.
"For now, our focus is on supporting the Wellington International Pride Parade."