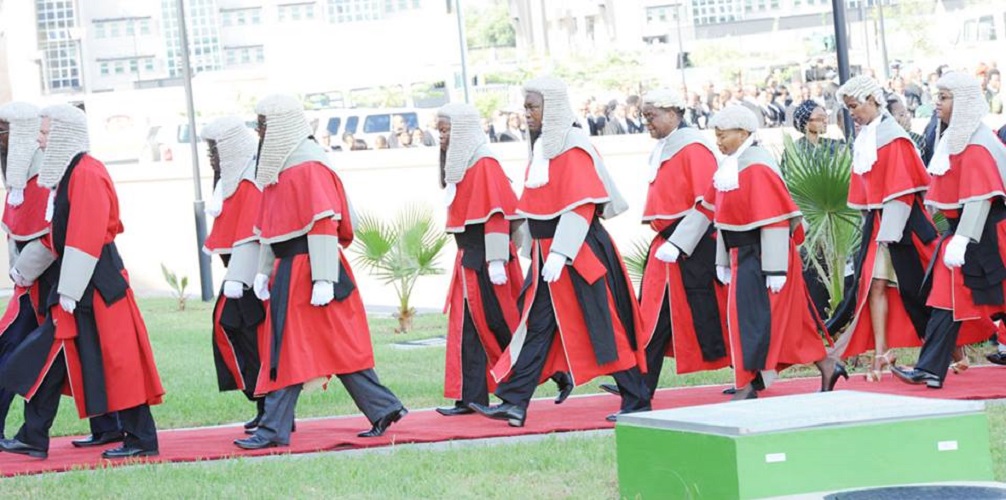 The Southern-African nation of Botswana could soon decriminalise same-sex sexual activity with a date being set in the country's High Court to hear a case which challenges sections of the colonial error penal code.
Despite the clauses being challenged not being exclusively applicable to LGBTQ+ persons, their interpretation has caused grave apprehension to full self-expression among members of the population who identify as such.
According to human rights organization, LEGABIBO (Lesbians, Gays, Bisexual of Botswana), the future hearing of the case challenging the constitutionality of sections 164(a), 164(c) and 167 of the Penal Code will be heard before a full bench of the Botswana High Court, comprising of the Honorable Judge A.B. Tafa, the Honorable Judge M. Leburu and the Honorable Judge J. Dube on the 15th of March 2019.
While currently, sections 164(a), 164(c) and 167 of the Penal Code criminalise "carnal knowledge of any person against the order of nature" and "indecent practices between persons" (whether in private or public) respectively, LEGABIBO hope that this will change following the hearing at the High Court.
Speaking on the High Court hearing, LEGABIBO Advocacy and Awareness Officer Caine Youngman said that case is "a massive rude awakening to those who are comfortable with the idea that homosexuality is illegal in Botswana."
Youngman adds that the case "gives a positive image to LGBTQI+ people to know that when they are feeling trampled upon they can approach the court" and "the case is expected to clarify the laws of the land, so the government and ordinary Motswana understand that we are legitimate citizens as much as anyone else."
Historically, the LGBTQI community has had an uncertain and mixed reception of LGBTQI-favorable rulings passed by the courts in Botswana, leaving many confused, with little communication on the impact of such rulings for the general population.
LEGABIBO opes that the proposed changes, will finally see progress in Botswana, and give much clarity, and certainty for members of the nations rainbow community.