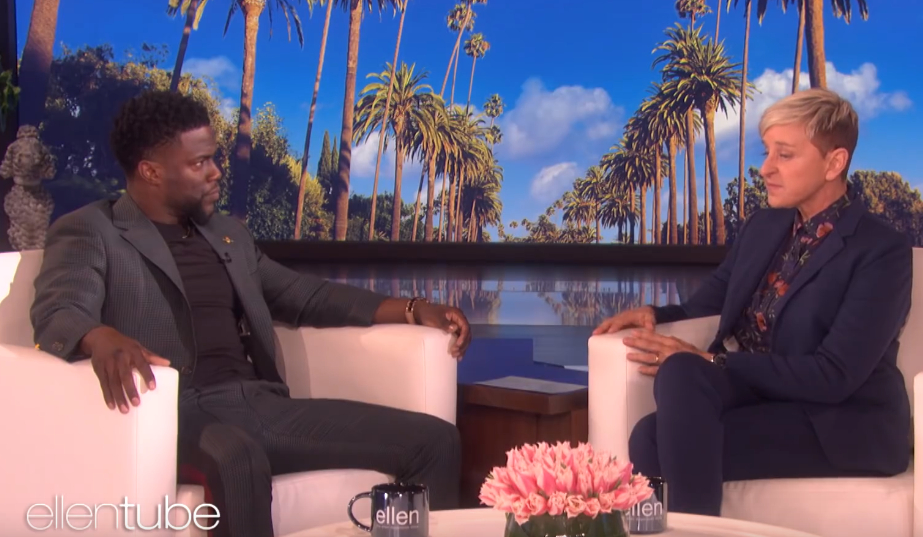 American Comedian, Actor, Producer, and Talkshow host, Ellen DeGeneres, has found herself facing widespread scrutiny and backlash online after the LGBTI Activist welcomed and actively supported fellow Comedian, Kevin Hart, who has recently been accused of homophobia.
Hart, who was forced to stand down as the host of the Oscars after past homophobic tweets resurfaced online, taped an interview with DeGeneres on her talk show, the Ellen DeGeneres Show.
During the interview, Hart says he is "evaluating" reprising his role as the 2019 Oscars host after DeGeneres claimed that she personally called the Academy to vouch for him.
"I called them, I said, 'Kevin's on, I have no idea if he wants to come back and host, but what are your thoughts?' And they were like, 'Oh my God, we want him to host! We feel like that maybe he misunderstood or it was handled wrong. Maybe we said the wrong thing but we want him to host. Whatever we can do we would be thrilled. And he should host the Oscars.'"
DeGeneres who went on to defend Hart against the allegations of homophobia said, "As a gay person. I am sensitive to all of that. You've already expressed that it's not being educated on the subject, not realising how dangerous those words are, not realising how many kids are killed for being gay or beaten up every day."
"You have grown, you have apologised, you are apologising again right now. You've done it. Don't let those people win — host the Oscars," she concluded.
You can watch the full interview on express below:
---