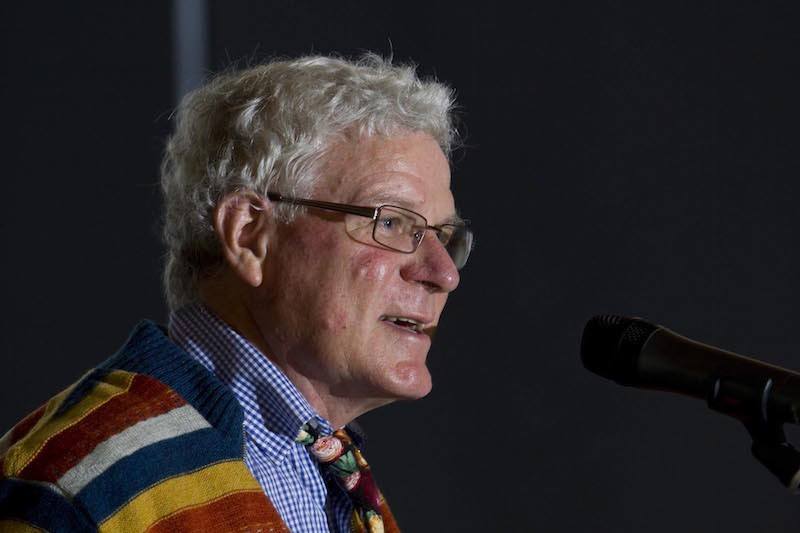 The Auckland Rainbow Community Church's Stewart Peter Lineham has been honoured for his services to religious history and the community.
The 2019 New Year's Honours List includes Peter Lineham for his services to religious history and the community.
Lineham who recently retired from his position at Massey University after 40 years has written and lectured extensively on the religious history of New Zealand, from Māori prophets to Catholic missionaries, during his distinguished career, with his earliest work focussing on the 18th and 19th-century history of British Protestant sects.
He has written several books on New Zealand's religious history, including Transplanted Christianity: Documents illustrating New Zealand church history, which is now in its fifth edition and more recently Sunday Best: How the Church Shaped New Zealand and New Zealand Shaped the Church.
Lineham has been an active member of the Auckland Rainbow Community Church, serving also as a board member.
He has previously spoken to express about the role Christianity has played and continues to play in many LGBT people's lives, despite the historic conflict between religion and LGBT people.
Speaking to express in 2015, Lineham said "a lot of young people never give Christianity or any kind of religion a thought, and quite a lot of gay people are pretty angry with religion. Most people in our fellowship have been through feelings like this themselves, and when they have confronted condemnation and misunderstanding they quickly walk away.
"But I think that there are lots of examples of religion which really does work in helping people and giving them a kind of anchor in life. I think a lot of this is at a personal level rather than as part of a church. A lot of the decline is a decline in church-going, rather than belief and longings" Lineham says.
Lineham says he sees the nature of participation in church changing to reflect society's values and for LGBT people that will be a positive.
"My sense is that when churches allow room for people's own sense of search for spirituality and don't shove answers down their throat, they do pretty well"
"I think in our present culture people prefer to belong to something more intimate and meaningful and for gay people that is great."