Organisers declare community event a success, saying 3000 attendees is a conservative estimation.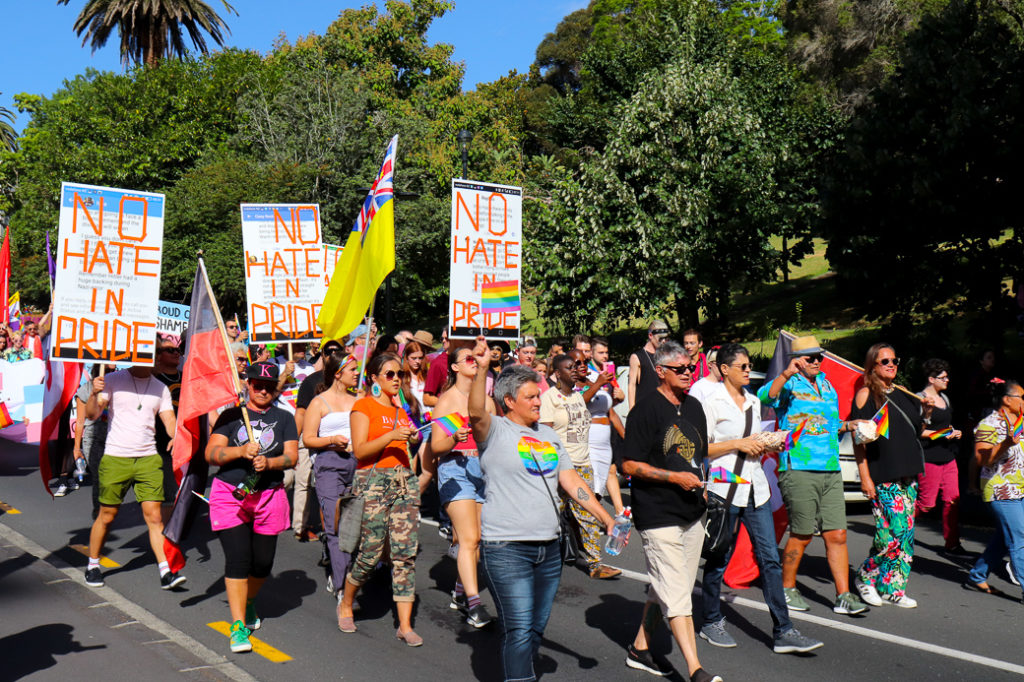 Auckland Pride's inaugural '#ourmarch' attracted 3000 people including participants in the march and attendees of the Myers Park celebration that followed, according to the March's producer Richard Green.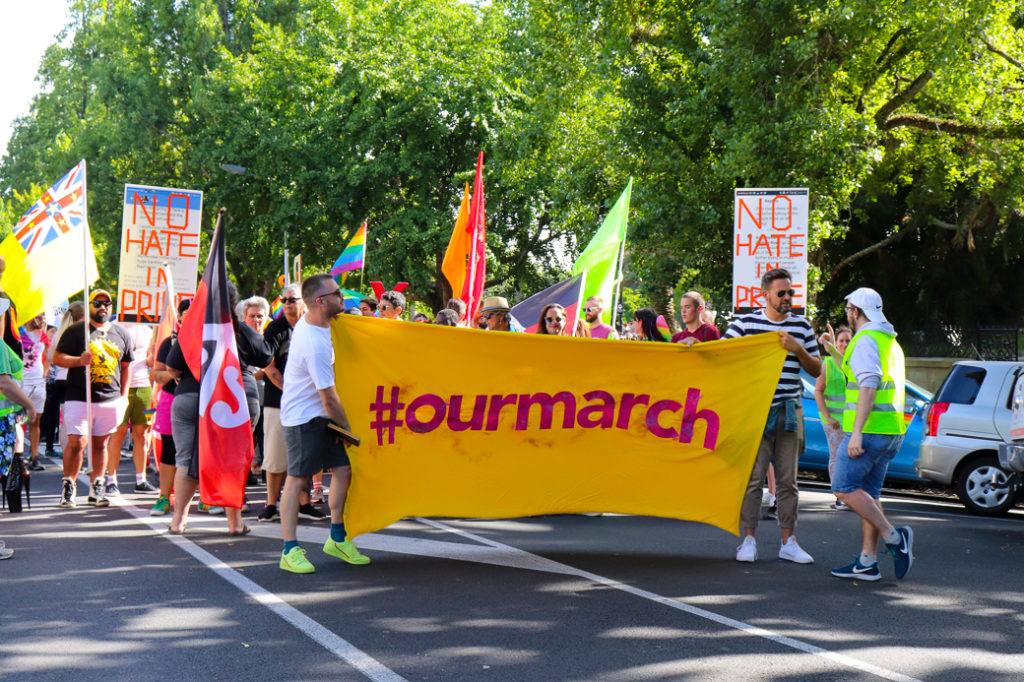 The march which followed the 'graduation route' from Albert Park had a grass routes feel. The only corporate logos express saw with Spark's as a sponsor for OUTline. Over thirty different groups marched including: Amnesty International, the Green Party, the IAG Rainbow Community and Allies,
LGBT+ Christian Alliance and Rainbow Youth.
Pride Board member Michael Lett told express he was brought to tears seeing the happy smiles of the gender diverse crowd. "To me this is what people have been saying they wanted from us. I am so proud of the people in and around the board who have helped us and helped make this happen."
When asked if the march's display could have been achieved as part of the former Pride Parade which attracted as many of 50,000 attendees, Lett admitted it was a layered issue. "It's a very complex question. It's not just bout the parade vs #ourmarch." Board member Emma Henderson agreed, feeling it was important to focus on the march's success, "something new was achieved you don't have to put them in one or the other. Something amazing happened today and we should be proud of that."