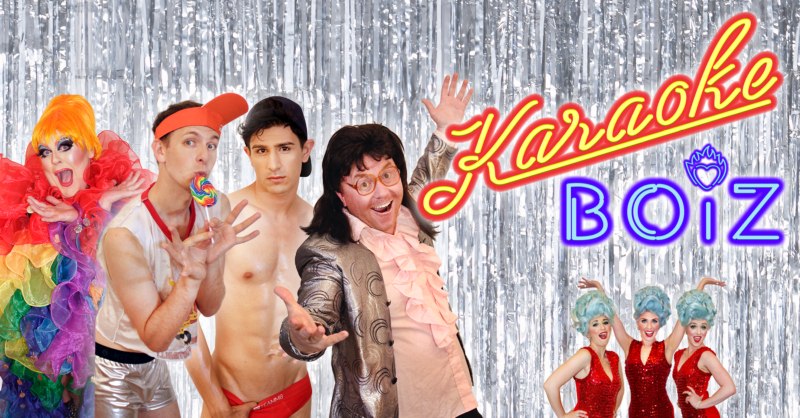 Directed by New Zealand's favorite comedian, Tom Sainsbury, Karaoke Boiz is the newest comedy musical to grace our shores, with the tale of love, lust, laughter, and a shit-load of F'n fun, opening at Auckland's Q-Theatre this February for Auckland Pride.
The show which is written by Daryl Wrightson & Kermath has been described as Westside meets Priscilla Queen of the desert in a 1980s Waikato karaoke bar, promises not to disappoint audiences.
Speaking with express, Co-Writer Daryl Wrightson explains that, "Everyone loves the party vibe of karaoke … doing it, or just witnessing the crazy goings-on."
"Karaoke is a sort of culture, and we bring it all to you in Karaoke Boiz, with some karaoke bangers that everyone loves."
Eye-candy Zak who plays a Waikato boy that is a fusion of "Baby Spice, Hello Kitty and Farrah Moan the drag queen" says the role was an "unexpected treat" for him to play.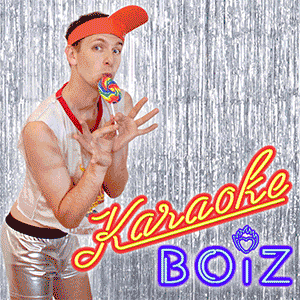 Zak adds that he loves the whacky cartoonish 80's world that they get to play in, along with getting to sing some Blondie, "she's rad," the self-proclaimed 'former' twink explains.
Co-Writer Kermath, who is best known for his famous frog sounding name, says he's loved every moment with every single person in the cast. "Everyone is extremely talented, and bring their own unique touches to the whole piece."
---
Karaoke Boiz is a 1-hour comedy musical theatre show that follows Wayne "King of Karaoke" in search of the perfect band who progress from Karaoke Bars to World Pop Stars.
The musical will be coming to the Loft at Q Theatre on 7-9 February, and 14-16 February 2019 – and express has 2 x tickets to give away!