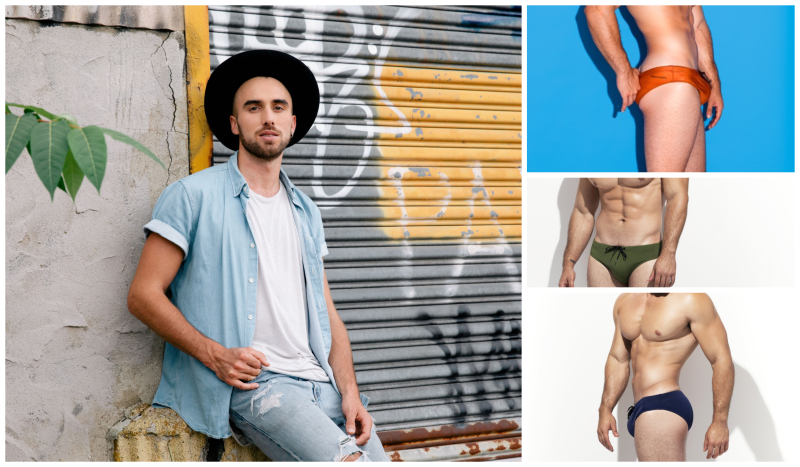 Sean Kelly is the Kiwi fashion designer that won Season 13 of Project Runway in 2014 and is currently starring in Project Runway All Stars. He talks to Belinda Nash about his swimwear label Hercules New York, coming out and building his own business in America.
Designer Sean Kelly seeded his swimwear brand in 2017 while plotting his escape from "a large corporate American fashion house" and following a desire to return to his authentic design aesthetic. Then in summer 2018, Kelly launched his Hercules New York debut collection, bringing a much-needed, refreshing approach to men's poolside attire.
"I always loved menswear and had strayed from it for a few years," says Kelly.
"Unlike fast-paced, ready-to-wear labels, swimwear rolls on its own calendar and has a longer season with two summers, one in each hemisphere."
Kelly, who lives in Manhattan, is a long way from home having grown up a stone's throw from Hawera in South Taranaki. He tells us that he could have picked a better moment to come out to his rugby fan parents.
"It was half time at an All Blacks game in Wellington. Funny now, terrified at the time. Probably not the best place to have that conversation."
Kelly went on to study in both Denmark as a teenager and university in Auckland, with a stint mid-way through his studies interning for fashion designer Henrik Vibkov in Copenhagen.
The now "not-single" 28-year-old tells us his brand name Hercules NY reflects duality, juxtaposing ancient mythology against the ultimate modern utopia of New York. A name reflecting the whole being greater than the sum of its parts.
Kelly says since launch, sales have boomed globally, with Canada following the US as the second largest market, to which Kelly wryly observes, "they love to get out of the snow and onto the beach."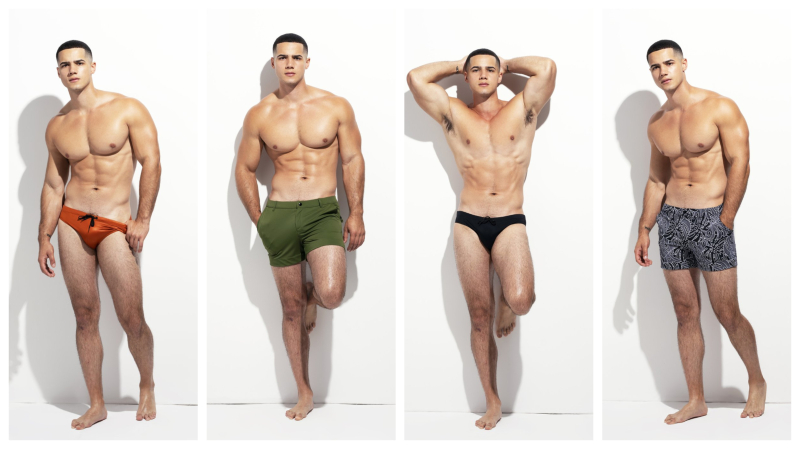 Hercules NY is full time for Kelly, where he is hands-on in every aspect of the design and distribution process.
"I design everything, run product development, choose the prints and colours for each season, alongside running sales, distribution and the business side of the company." Admitting that, "it's a lot of work and takes some time to figure out how to balance all the departments."
Kelly is excited to grow Hercules NY into a lifestyle brand, which comes as no surprise given his design history with his eponymous acclaimed womenswear label, which debuted at New Zealand Fashion Week in 2015.
"The new season launching in a month has more apparel items. There are a lot of new colourways and prints, with a few surprises and collaborations. New York City is hosting World Pride so that's going to be major, and I am excited about summer as always."
Alongside Hercules NY, Kelly designs as a tailor for musicians, which he tells us "is a welcome break and keeps my technical hands-on skills sharp."
Kelly maintains a strong connection to his homeland Aotearoa having been nominated for 2015 Young New Zealander of the Year and being invited as a guest judge on the inaugural season of Project Runway NZ last year. He tells express that his "pioneering Kiwi spirit" gives him momentum to power through.
"I have always been so scared to start my own business. I am a creative, that's what I know and that's what I do best. So I am learning the ropes of running a business, managing distribution and sales, as each challenge presents itself.
"In America, there are so many levels of government, taxes, legal elements that are completely foreign to me, so it's very difficult. There is a lot of winging it, going on what I feel is the Kiwi spirit, where we figure it out along the way."
Discover Hercules New York at hercules-nyc.com