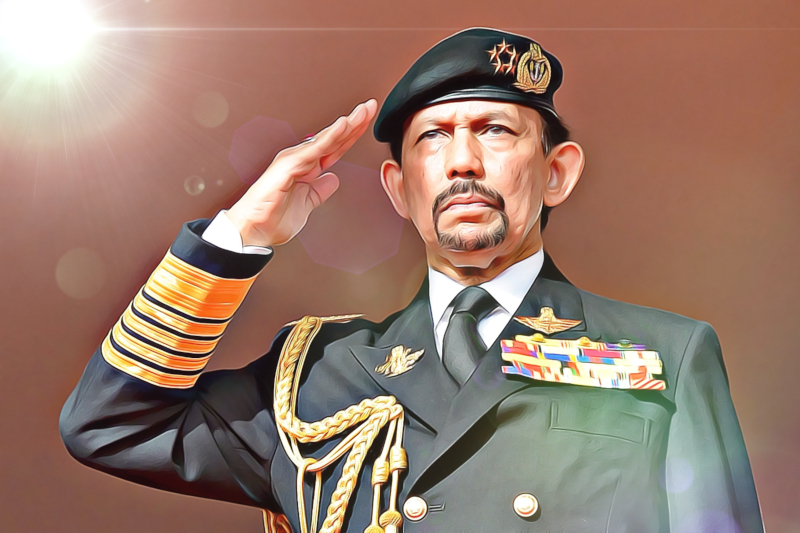 The small Asian nation of Brunei will officially enforce new legislation today, that will see it join just a handful of other nations in punishing homosexuality with the death penalty.
The new provisions of a draconian sharia law Penal Code will come into effect today (3 April 2019) and will include whipping, torture, and death by stoning for same-sex acts.
The new provisions will also punish those found guilty of theft with the amputation of a hand and a foot.
While homosexuality was already illegal in Brunei under British colonial era laws with punishment of up to 10 years' imprisonment, the new provisions have seen the nation take its intolerance to the next level and has seen many nations, human rights groups, and notable global figures condemn the backwards step.
Rachel Chhoa-Howard, who is the Brunei Researcher at Amnesty International called for the nation to relooked at its new policy saying, "Brunei must immediately halt its plans to implement these vicious punishments and revise its Penal Code in compliance with its human rights obligations."
"The international community must urgently condemn Brunei's move to put these cruel penalties into practice," She added before asserting that, "to legalise such cruel and inhuman penalties is appalling of itself. Some of the potential 'offences' should not even be deemed crimes at all, including consensual sex between adults of the same gender."
Brunei is currently ruled by the nations Sultan, Hassanal Bolkiah, whose official role includes being the prime minister, minister of defence, minister of finance, head of Islam, head of customs, head of the supreme commander of the Royal Brunei Armed Forces and the inspector general of the Royal Brunei Police Force.
Sultan Bolkiah has been ranked among the wealthiest individuals in the world and had an estimated net worth of $20 billion in 2008.
According to ILGA the death penalty for consensual same-sex sexual acts is currently imposed in 6 UN member States, including Iran, Saudi Arabia, Yemen, and Sudan, where the legislation is applied across the nation (not just in select states or provinces).