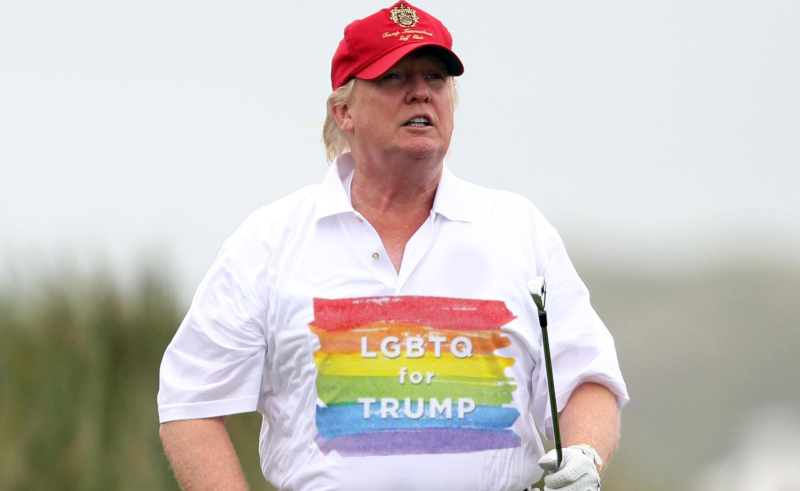 With pride month fast approaching in the United States, It's not uncommon for a wide range of corporations and brands get in on the action, creating rainbow-coloured products galore. Not to be outdone, President Donald Trump has unveiled his own Pride merchandise.
Described as an "exclusive equality tee," Trumps Pride shirts which are available in sizes S to 3XL retail for $24, and feature the words "LGBTQ for Trump" written in white font over a rainbow background.
Since taking office, the Trump administration removed any mention of LGBTI rights from the White House website, issued a transgender military ban, ignored World AIDS Day, proposed budget cuts to global HIV programs, and proposed rollbacks to protections for transgender people in health care – Despite vowing on the campaign trail in 2016 to do everything in his power to "protect our LGBTQ citizens from the violence and oppression of a hateful foreign ideology."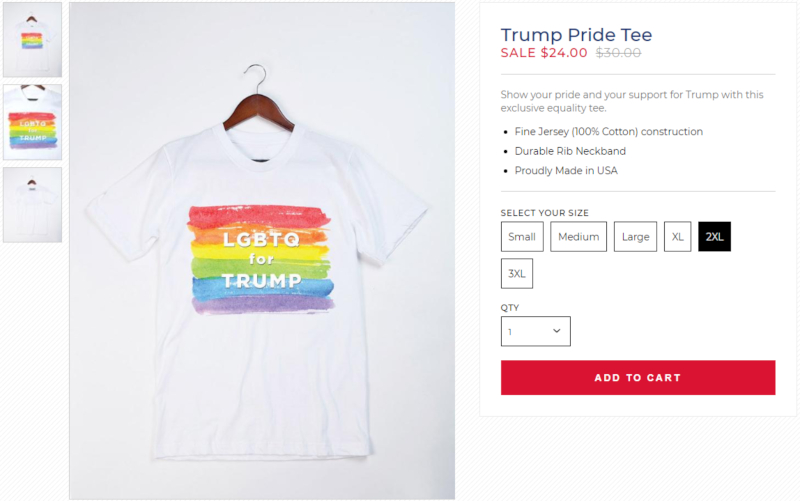 Since announcing his Pride merchandise, many people have taken to social media to highlight the irony behind Trump selling Pride T-shirts.
"This is probably the stupidest, most hypocritical, most ridiculous thing I have seen today. "LGBTQ for Trump"
(So, do you all think Pence has one?)" @TimeToSpeakUp4 stated on Twitter.
"Trump releases LGBTQ Gay Pride t-shirt the same day this headline is in the news: Homeless shelters could deny transgender people under proposed Trump administration rule. Let's also not forget the trans military ban. You can't make this shit up!" said @thedailyangle).