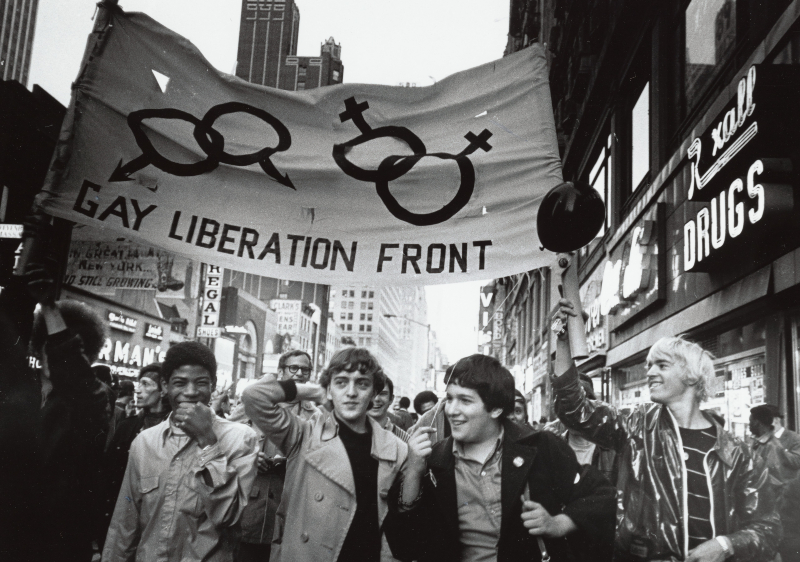 Widely considered to be the tipping point of the gay liberation movement, this month marks the 50th anniversary of The Stonewall Riots, a series of spontaneous demonstrations by members of our community against a police raid that took place in the early morning hours of June 28, 1969, in New York. Express looks at two events happening this month in commemoration.
GALS presents 69' & All That
Celebrating an era we will never forget with songs from and inspired by the events of 1969 sung by over 60 proud voices. 69' & All That, is a concert that pays tribute to a tumultuous, radical and momentous year. Those early hours of 28 June were crucial in the struggle for equality. The days of riots that followed the uprising against police who regularly targeted LGBTI were momentous. We are a diverse Rainbow community that now has the luxury to be ourselves and sing with pride thanks to the brave souls that paved the way for us. This concert will pay tribute to them.
Travel back in time with GALS as they sing songs both from and inspired by an era we will never forget in the acoustically remarkable ASB Waterfront Theatre, featuring a live band. Songs include the Beatles' 'Here comes the Sun', Bowie's 'Space Odyssey' and Garland's 'Somewhere over the rainbow' which marks 50 years since Judy's passing.
GALS is a community choir that was formed in 1992 and is Auckland's first gay and lesbian choir. They are a diverse and inclusive group of non-auditioned singers that meet weekly at the Pitt St Methodist Church.
5:30 pm, 9 June, Auckland's Waterfront Theatre, www.gals.org.nz
---
Everybody Interesting is Gay
High kicks, introspection, and a lot of tap dancing are what Blaise Clotworthy is promising as he brings his one-woman show, Everybody Interesting is Gay, on the 50th Anniversary of the Stonewall Riots. His show, a musical theatre cabaret, celebrating queer culture in 2019 will support the Ending HIV campaign with all proceeds going to the New Zealand AIDS Foundation (NZAF).
Clotworthy, a former Drag Wars winner, who performed in Pleasuredome and Shortland Street the Musical, says that it's intentional the show falls on the 50th anniversary of the catalyst for the gay liberation movement.
"There are parts of the show that examine and challenge this idea of our integration. How far do we take it before we lose what makes us special as rainbow people, and this beautiful spectrum that we offer to the status quo?"
Through his volunteering at the NZAF, Clotworthy developed a passion for its mission to end new HIV transmissions by 2025, and thought, "this was the perfect opportunity to use my artistic abilities to help achieve this." While being a PrEP user he is regularly discussing the role that prevention plays within our community and using messages such as U=U to combat HIV stigma within the queer community, as well as the wider community.
So while the show is 'a little over the top' Clotworthy promises that "if you're a queer person, you might learn something about your own identity." There will be laughter, lots of sequins and "definitely lip synching – it's a drag show for god's sakes!"
8 pm, 29 June, Auckland's Phoenix Entertainment, www.iticket.co.nz
Articles | Kayla Rotseen & Max Tweedie.