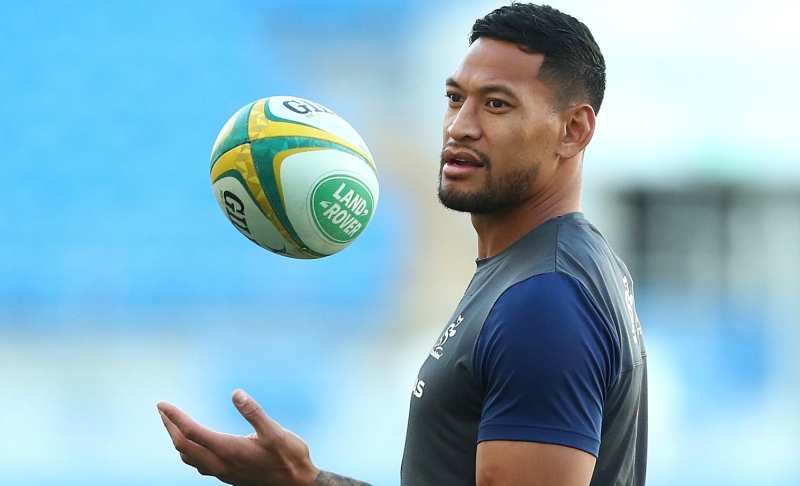 Sacked Wallaby Israel Folau is now asking the public to pay for his legal case against Rugby Australia following the termination of his contract.
The former star fullback had his multi-million dollar contract torn up after a number of homophobic posts on social media posts which he refused to take down.
Folau says he requires $3.15 million to pay for his legal fees.
In a bizarre video posted to his website, the former rugby player says he has already spent more than $105,000 of his own money in fees, which are expected to rise well into the millions.
The fund has so far raised just $346 from seven donations as of early this morning.
In explaining the creation of the GoFundMe, Folau said "I believe the termination of my contract
is unlawful, which is why I have started legal proceedings against Rugby Australia and Rugby NSW."