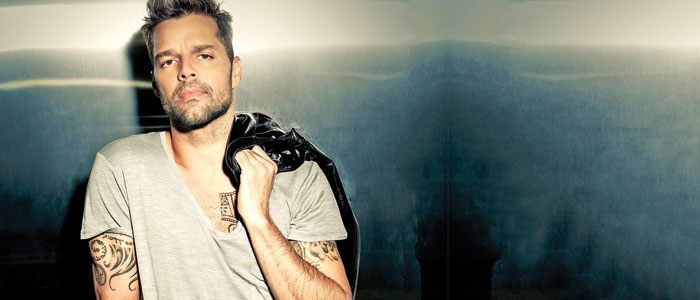 The 'Livin' la Vida Loca' hitmaker's opposition to a proposed anti-gay bill in Puerto Rico has led to it being killed off.
Ricky Martin's open letter opposing a proposed bill in Puerto Rico which would have allowed government employees to refuse services to LGBT constituents on religious grounds has led to the bill being killed off.
The Puerto Rican born singer branded the proposed legalisation a "hate bill" that "projects us to the world as a backwards country."
"As a defender of human rights and a member of the LGBT community, I am vehemently opposed to the proposed measure imposed upon us under the guise of religious freedom," Martin wrote.
The very same day Martin took to his website to voice his opposition, Puerto Rican Gov. Ricardo Rosselló announced that he was withdrawing his support for the bill on Twitter writing in Spanish that "instead of reaching a consensus on a basis of mutual respect, it provokes the division of our people."
The bill was framed as necessary in order to "protect religious freedoms" and would have established "reasonable accommodations" for government employees who do not want to serve constituents if they believed it would clash with their religious beliefs.
Martin has issued a statement to celebrate the victory but did so with caution.
"We will never be an accomplice to policies that alienate our community and violate our rights. Authentic religious freedom aims to unite communities of different backgrounds," he wrote.
"We must stay vigilant about assaults on hard-won rights and social gains."