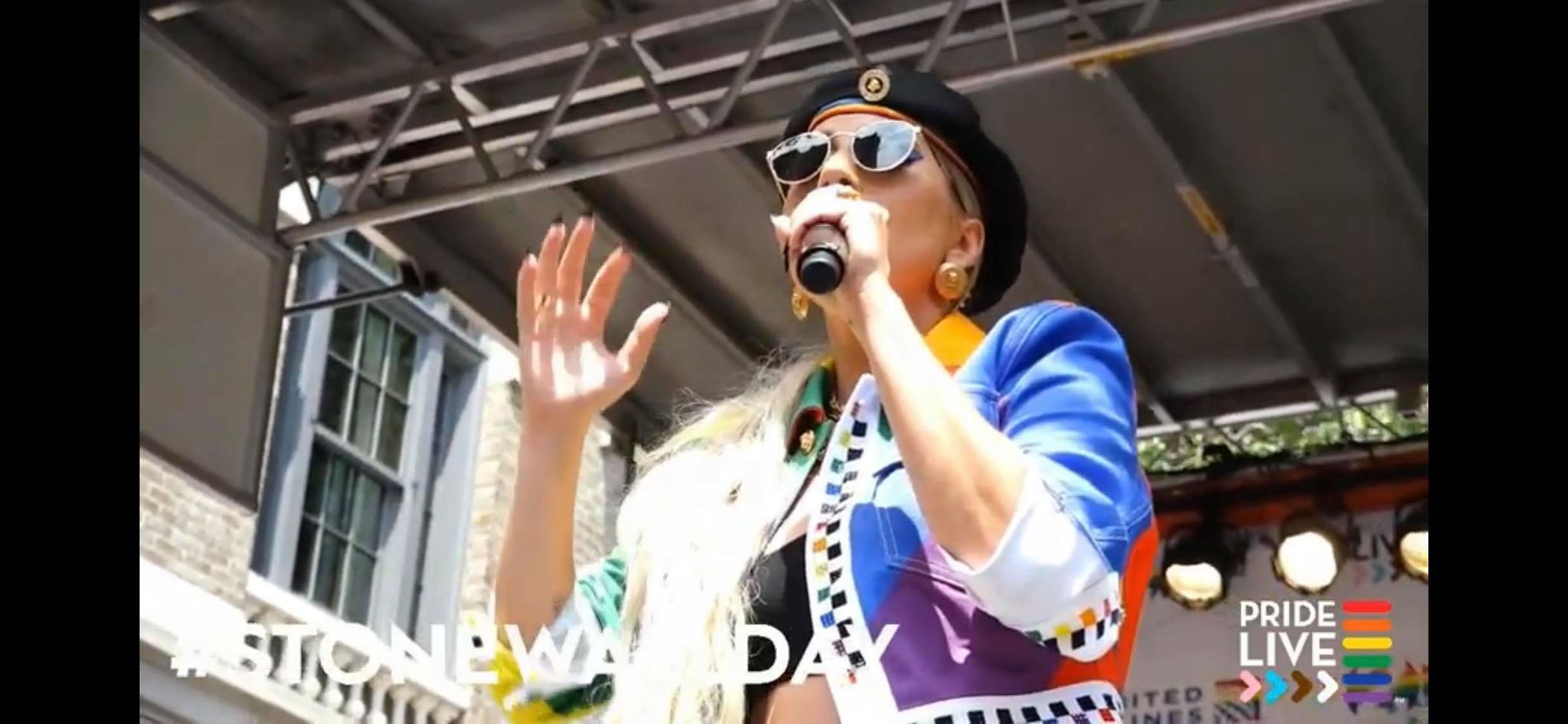 Braving temperatures over 38 degrees in the sweltering heart of Manhattan's Greenwich Village, the celebrities turned out to honour the 50th Anniversary of the Stonewall Riots.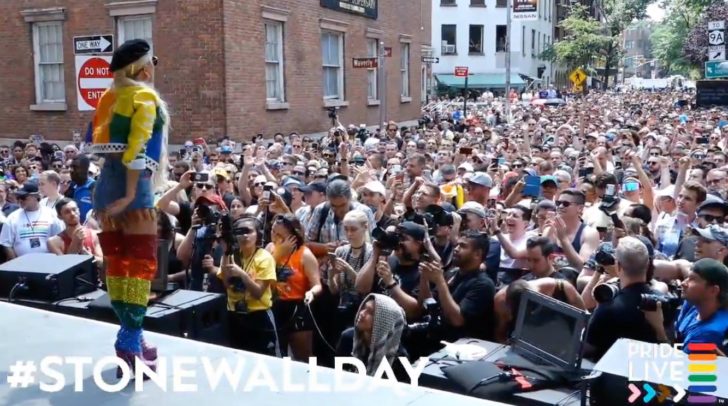 Thousands lined New York's famous Christopher Street for midday tribute to the Stonewall riots that promised numerous surprise celebrity appearances.
The most anticipated of these was Lady Gaga who's presence at the event had been leaked on social media less than an hour before it began. Some fans were left disappointed the pop star did not perform, instead delivering a short speech while dressed in rainbow colours.
Whoopi Goldberg drew laughs as she talked about being a sober nightclub meeting with Bob The Drag Queen, before Alicia Keys took the stage to pay tribute to gay icon Cyndi Lauper (who was not present at the event).
Keys sang Lauper's gay anthem True Colours and called her "an icon and inspiration for individuality."
Christopher Street, home of the legendary Stonewall Inn, will play host to Rally: Stonewall 50 Commemoration tonight as part of the Worldpride events.
Organisers say: "NYC Pride is taking the Rally back into the streets! LGBTQIA+ rights and human rights are under attack by the current political environment… Take a stand, show up in force, and make your voice heard in this re-imagined Rally experience."
Express will be in attendance.