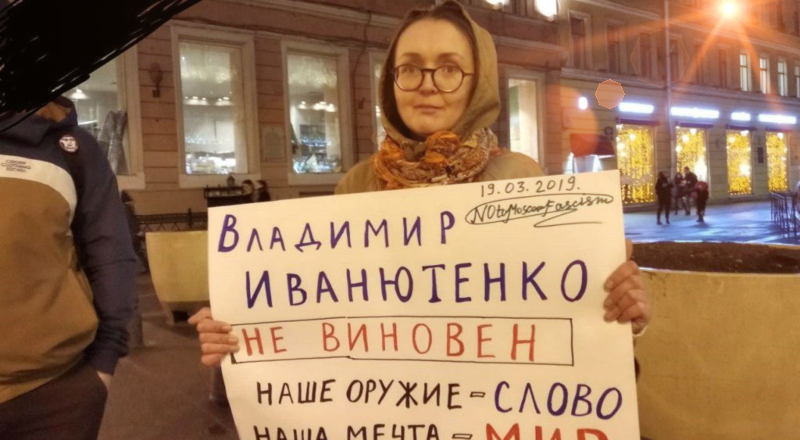 Yelena Grigoryeva's murder came just days after she appeared on a hit list of gay and lesbian Russians published online.
Russia's LGBTI community is coming to terms with what has been described as a 'brutal' murder of one of their own.
41-year-old Yelena Grigoryeva was found dead late last week with multiple stab wounds and signs of strangulation near her home in the Russian city of St Petersburg.
Ms Grigoryeva, who had reportedly received death threats, regularly campaigned for gay and lesbian rights in Russia, which has become increasingly hostile to homosexuality.
Dinar Idrisov, a fellow activist and friend of Ms Grigoryeva says Ms Grigoryeva had been "brutally killed near her home."
A suspect has now been detained in connection to the murder.
Ms Grigoryeva's death came days after her name was published on a hit list targeting gays and lesbians in Russia.
The list published personal details about gays and lesbians in Russia, such as addresses and phone numbers, and sold the information to people willing to pay for it.
"She had recently been the victim of violence and death threats," Idrisov wrote, adding that she had filed several complaints with the police.
Those complaints appear to have been left unanswered.
In addition to her lesbian rights activism, Ms Grigoryeva also demonstrated against Russia's annexation of Ukraine's Crimea peninsula and the numerous human rights violations committed by Vladimir Putin's increasingly authoritarian administration.
In 2013, Russia passed legislation banning the spreading of what it described as homosexual propaganda, a law which has remained in place despite international outrage and which many gay and lesbian Russians say has led to a culture of fear amongst their community.