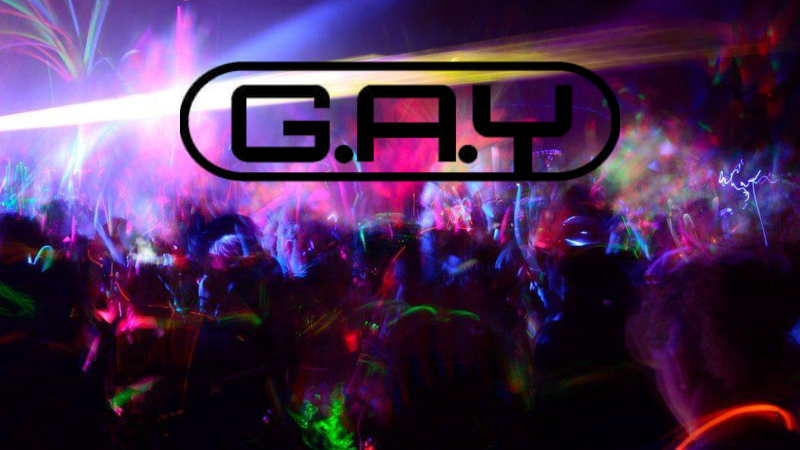 Auckland's favourite LGBTQ+ venue of the early 2000's returns!
Following reports in the mainstream media that Family Bar's popularity had seen an influx of straight patrons; owner and operator Wayne Clark has decided to bring back old Auckland favourite G.A.Y.
"In light of the recent issues re Family Bar being an amazing mixed crowd, I have decided to turn the club next door into a relaunching G.A.Y," Clark announced on Facebook saying the venue would be 'an exclusive space for the GLBTQ community.'
The venue will be headed by Senior Operations Manager Aaron Von Phillippe, with one of the scene's most popular DJs – Wanda Lamour, returning at resident DJ.
"It's going to be an LGBTQ+ bar, not just a gay bar," Aaron tells express. He says we can expect a camp cocktail bar with a menu of drinks named after kiwi LGBTQ+ icons.
Aaron says the venue will be on shows each night and that we can expect a more 'alternative vibe from the performers. "I'm giving stage time to up and comers, some weirdos and fresh faces!"
Aaron says G.A.Y's point of difference is that "it's a deliberate space. No straight person will ever wonder in, not knowing this is a bar for the rainbow community."
Opening on Friday 9 August in the basement of 262 K road, G.A.Y will be open Friday and Saturdays from 10 pm till late, with special events popping up throughout the months.
---
See our gallery from Saturday the 13th of July 2019 @ Family Bar and Club below: