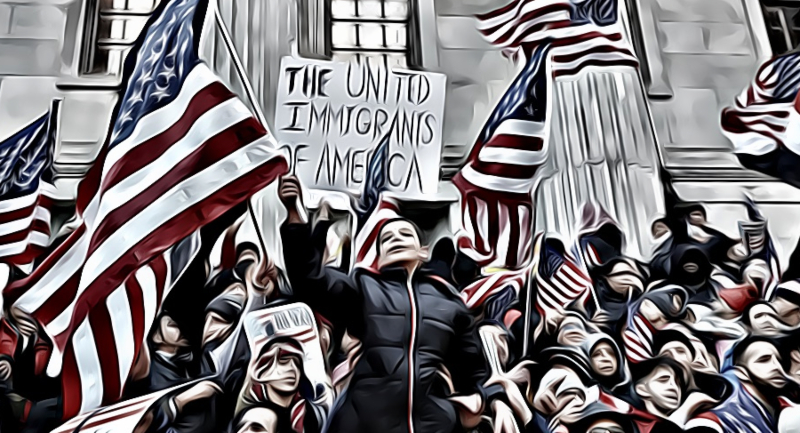 The United States Custom and Border Patrol (CBP) has revealed that they have been advised to separate HIV positive parents from their children, under the Trump Administration's controversial family separation policy.
Trump's family separation policy, which has since been established as contradictory to established federal immigration policies and US Centres for Disease Control guidelines, has seen refugee HIV statuses being used as justification to separate families at the border under questioning.
The shocking policy was revealed by Custom and Border Patrol chief Brian Hastings at a US House Judiciary Committee hearing in Washington, where he confirmed to Democratic Party Representative Jamie Raskin that such incidents have been occurring at the border.
According to a report by Quartz, three sisters, ages 11, 12, and 14, have found themselves in the firing line of Trump's policy and were separated in detention from their single father simply because he is living with HIV.
As reported by Quartz, the father and his three daughters crossed the US border after fleeing from Honduras in November 2018, following their mother passing away from AIDS in Honduras.
Trump's policy which has been widely criticised by many HIV advocates and human rights groups and was enforced despite a 2010 policy put in place by US Citizenship and Immigration Services under the Obama Administration that removed HIV from the list of communicable diseases that bar immigrants from entry to the US.
MPact Global Action for Gay Men's Health and Rights has also criticised the Trump Administration policy saying, "MPact, in solidarity with networks of HIV advocates in the US, strongly condemns the actions of Custom and Border Patrol, demands an immediate end to family separation, and for immediate closure of [these] concentration camps," the group said in a statement.
"Human rights must be respected and protected for all, particularly immigrants and people living with and affected by HIV."
The group has since called for next year's international AIDS conference to be relocated to outside of the United States to highlight the Trump Administration's policy in this area.
"In light of this and many other human rights violations in the United States under the Trump Administration, MPact cannot support the AIDS2020 conference to take place in San Francisco and Oakland," MPact said.
"In close partnership with advocates around the world, we are instead organizing HIV2020: Community Reclaiming the Global Response in Mexico City to offer a safe space for those who cannot or will not enter the US for AIDS2020."