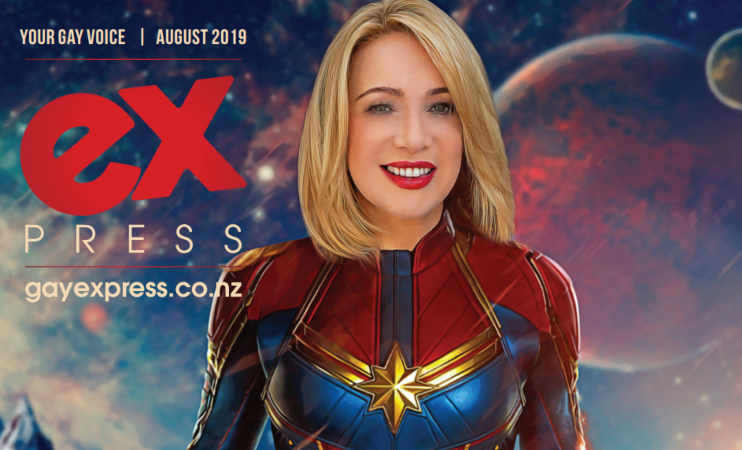 Express Style Editor Belinda Nash sits down with journalist Ali Mau, ahead of her hosting the Rainbow NZ Charitable Trust's Dinner & Auction, to discuss her work with #MeTooNZ, being publicly outed, motherhood, fashion and more.
In late 2017, a tweet by US actor Alyssa Milano used a two-word hashtag coined in 2006 by Tarana Burke on MySpace: #MeToo. This simple pairing of otherwise innocuous words sparked a movement of unprecedented scale that swept – and continues to sweep – the globe, seeing stories of sexual assault and rape survival take their place among the headlines without apology. #MeToo enabled survivors to identify, share and unite with each other. 
Godzone didn't escape its own unfolding revelations and leading the charge since 2018 is Stuff #MeTooNZ editor Alison Mau. The investigative journalist lends her fierce intelligence, compassion and resolute eloquence to an uncomfortable and heartbreaking topic in our country's most widely-read news site.
Stuff backed Mau after she saw what colleague Tracey Spicer was doing in Australia, and knew that a co-ordinated investigative effort was workable in New Zealand. 
"I wanted to make sure Kiwi women didn't miss out on the opportunity to have their voices heard and their stories told. We copped a heap of criticism when we launched, all of which has proved, through the passage of time, to be unfounded. I'm still waiting for the apologies," she laughs.
Since the launch, Mau and her team have gained around 400 contacts over the past 16 months and written more than 150 separate articles, highlighting what Mau describes as both "individual stories and systemic issues, such as the re-victimisation of harassment victims by inadequate policies and practices, in both the state system and the corporate world."
Prior to her #MeTooNZ role, Mau's powerhouse career of 35 years already packed some serious punch. The Westmere resident first appeared on Kiwi screens in 1993 on Real Business, having moved from her hometown Melbourne. This was followed in 1994 with the hosting of Eyewitness and Newsnight, New Zealand's first foray into late-night television targeting 20-somethings, which gained a degree of cult-like status.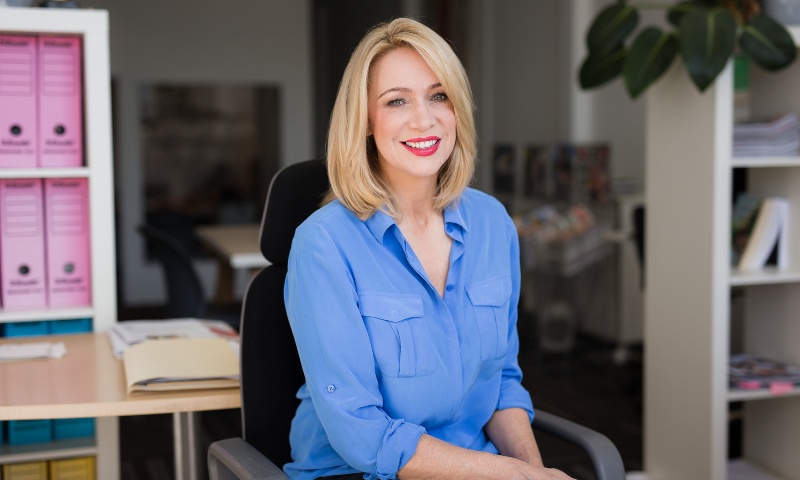 Today, having traversed the information age, Aussie-turned-Kiwi Mau has transplanted effortlessly into the opinion age, providing a voice for those who feel silenced. From highlighting the prevailing misogynistic, entitled rape culture in workplaces, government departments, at universities and in law offices, through to sardonic commentary on Folau's unbending views on the homosexuality-hell continuum and North Shore mums' teen bikini-shaming episodes; Mau is no shrinking violet. 
Yet while her work and words speak volumes, as a woman in the media, Mau's high–profile roles have thrust her both willingly and painfully, unwittingly into the spotlight – where she has been measured by the bar held up only to women: by looks.
"Expectations did drive the way I presented myself for many years," says Mau. "When you're recognised pretty much everywhere you do feel a pressure and to be honest, to others it often comes across as vanity."
In what reads as a story of panic and betrayal, Mau had her own coming out opportunity stripped from her by a vicious media cycle.
"My 'coming out' was brutal, distressing, and took me years to recover from. I now know that everyone should be able to make that decision in their own time and in a manner that feels right for them, that's 'best practice' – but I was not allowed that agency," she says.
"My relationship with Karleen was extremely new when someone – and yes, I do know who it was – shopped us to Woman's Day and the Herald on Sunday. I got a call the night before they published, telling me we would be on the front page. I had to make a series of panicky phone calls that Saturday night, to people like my ex-sisters in law, for example, explaining what they would see in print the next day. I didn't want it to come as a surprise to anyone I cared for – I felt that wasn't fair on them."
Mau woke to paparazzi on her doorstep and journalists shouting through the window of her car while her children were in the back. 
"It was awful. Several of the journalists involved in those stories have come to me, years later, to apologise for what they did back then."
Now in her early 50s, as a woman, a mother, a member of the LGBTQI+ community, and fiancée to partner Karleen Edmonds since 2012; Mau is keen to see women celebrate their age and the clarity and wisdom growing older brings.
"Women need to stop feeling gross about their age. I'm 54 and in some ways, I feel no different to when I was 35. In a lot of very important ways, I feel a lot better and stronger than I did back then.
"Moving from presenting back into other forms of media – radio, and now investigative journalism – means I don't really have to worry anymore. I'm happy with trackies for the amble to the dairy. That's a huge perk of getting older; you really cease to care what anyone thinks and that's so liberating."
The value of women being judged on what they wear – not least in the wake of #MeToo – is not helped by media and keyboard warriors each adding their commentary. Something not lost on Mau, who adds, "Ugh. Yes. And I really wish they would stop doing that – in the past, and it's still happening".
Mau says her children are very worldly in terms of being able to freely express themselves.
"Young people are way ahead of us, you know? They've had plenty of friends who are LGBTQI+ at school and they have a very strong sense of what's right and what's not. They're both very stylish dressers on extremely tight budgets – and they wouldn't listen to me on style issues anyhow."
Apart from occasionally MCing, most recently at the Rainbow Excellence Awards and Rainbow New Zealand Charitable Trust's upcoming Rainbow Dinner & Auction, Mau is no longer a red carpet regular but does recall a memorable show–stopping look.
"My favourite ever 'red carpet' dress was a custom-made, gold strapless, boned–bodice and matching mermaid skirt made for me to host Christmas In The Park in the early 1990s. It was made by the wonderful Liz Mitchell and was very much of its time, but it was glorious!"  
While her 21-year-old daughter declared 2019 a year of no fast-fashion, shopping from op-shops only, Mau admits she's not quite that dedicated! She says investing in ethical, sustainable fashion is increasingly important to her, and she notes a few favourite New Zealand designers.
"I do care about where my clothes come from, how they're made and whether the workers involved are paid well. I am subsequently buying less, but better quality. I love Tanya Carlson, her clothes are incredibly flattering on real women's bodies. I'm also very partial to popping up to K Rd and having a chat with Adrian Hailwood – I inevitably leave with something; his clothes are addictive."
"And as soon as I spy a Kathryn Wilson shoe in a size 42, I'm all over it like a rash!"
As for 'regretfully' postponing her nuptials? While there is no wedding date in the calendar, Mau still plans to tie the knot.
"We're still very happily engaged! We just have not been able to find time to re-plan it yet."
Ali Mau will host the Rainbow New Zealand Charitable Trust's Rainbow Dinner & Auction with The Topp Twins on Sunday 25 August at Auckland's Cordis Hotel. Tickets and tables are on sale now at rainbownzcharitabletrust.org.nz