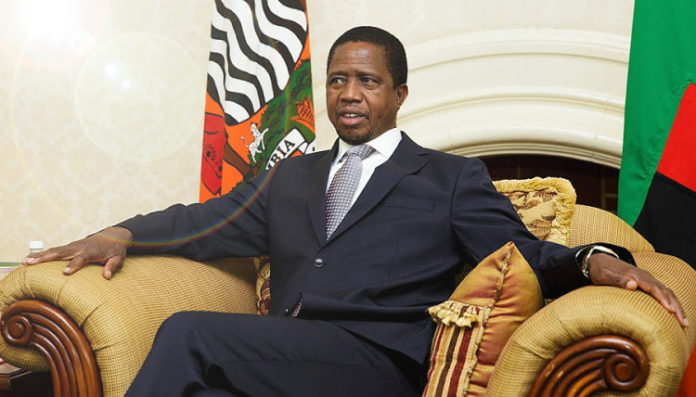 Zambian President, Edgar Lungu has confirmed that he would rather turn down international aid for his nation and it's people than agree to equal rights for LGBTI citizens.
According to reports by state-owned Zambia Daily Mail, the President made the comments while speaking to the outgoing Swedish Ambassador to Zambia, Henrik Cederin, who made an appearance at the State House.
Claiming that equal rights for all citizens no matter their sexual orientation went against the nation's Christian and cultural values, President Lungu stated that he would not "impose" gay rights on his citizens, even in exchange for donor aid.
"Some cultural differences have proved that some of the rights enjoyed in some countries cannot be applied elsewhere such as in Zambia," Lungu claimed.
With Zambia being one of the poorest nations in the world, global aid is greatly relied on by the country. The nation also has very few legal protections in place for the LGBTI community, and the penal code prohibiting same-sex sexual activity, with penalties for those convicted of such behaviour facing imprisonment of up to 14 years.
Recently two men were convicted of homosexuality after being forced to undergo an anal examination for "evidence" of sexual activity. The Zambian police also launched a witch-hunt against two women who were said to be involved in a lesbian relationship.
The Government has also recently increased its censorship of LGBTI expression, notably blocking openly gay South African media personality, Somizi Mhlongo from attending a local event, sighting that his presence would "tear the country apart" and undermine its morals.