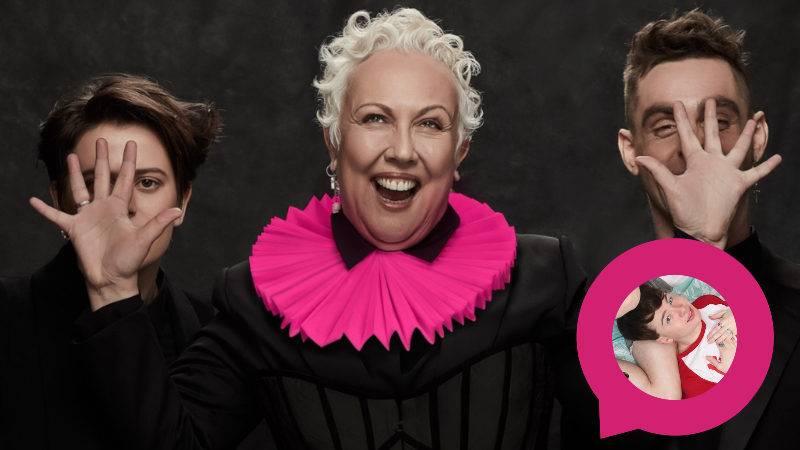 For Auckland Theatre Company's latest production Rosencrantz & Guildenstern are Dead, director Ben Henson, breaths new life into the half-century-old script by truly finding the right actors for the roles. express' fave theatre powerhouse James Malcolm catches up with Henson and lead actors Freya Finch and Tom Clarke to discuss putting talent before the binary.
Rehearsals for Auckland Theatre Company's next production – a twisted and comedic spinoff of Shakespeare's 'Hamlet' titled 'Rosencrantz & Guildenstern Are Dead' – are well underway. The title may sound like a tragedy, but director Benjamin Henson describes the play as a combination of all the stupid comedies you loved as a kid.
"We have Rosencrantz & Guilderstein who are constantly trying to catch up and understand what the hell is going on with Hamlet, while all of that Hamlet action is happening in the wings. They're trying to navigate their way through Shakespeare's world." says Henson, "they will die, that's the title of the show, but there's something really endearing about them trying anyways. The funniest comedies are the ones that open up a dark part of ourselves and are brave enough to be the ones talking about it."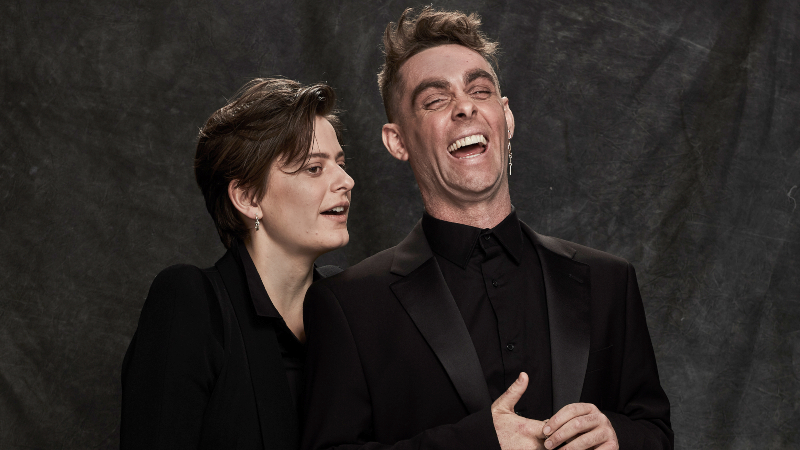 The production was cast 'gender-blind', which means that the best performer for each role was cast, with no concerns towards whether that character is traditionally played by a male or female.
"I just try and find the best actors that I want to work with, regardless of their gender," says director Benjamin Henson on this decision, "we'd certainly like to see this type of casting become the norm."
Actor Freya Finch, who plays Guildenstern, a role traditionally played by a man, talks about the struggles of being a queer woman in a world without gender-blind casting: "I would say I get typecast. Once being queer becomes a large part of your identity it can be quite hard getting straight roles and there aren't many roles for queer women. But for me, it's more important to be who I want to be."
She adds, "it's also interesting that the term gender-blinding kind of implies if you hadn't gender-blinded the casting, the women especially wouldn't have gotten the roles, but it's more about just picking the right people. Playing something like this is completely human, that's why it's great that I am in this role. The play deals with human issues that we all understand, regardless of gender."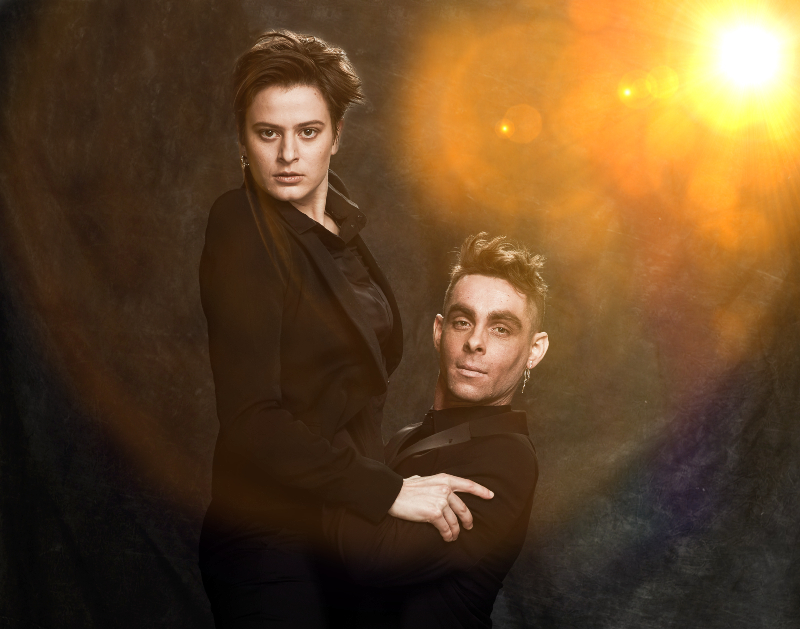 Actor Tom Clarke who plays Rosencrantz acknowledges his privilege, even as a queer man, to not have to worry about which parts he can play, but says he always makes sure to represent himself in every character.
"In theatre, I will always bring who I am to the role. Inside this play there is so much human experience and with my small little bit of life experience, I can look at the script and know where that feeling is and where it comes from," he says.
When it comes to the relevance of this 1960s production to a 2019 audience, director Henson explains how contemporary audiences will find the play so easy to identify with.
"We're perhaps more than ever at the moment, thinking about our own existence and what that means. In terms of how we treat each other, how we treat the earth. That's something these characters are trying to navigate throughout."
"We live in the generation of YOLO and Carpe Diem tattoos," adds Finch. "We can do anything, but what's the best thing to do? That's what we're constantly faced within the show."
---
'Rosencrantz & Guildenstern Are Dead' runs from 11 – 26 September at Auckland's ASB Waterfront Theatre. Tickets from www.atc.co.nz.